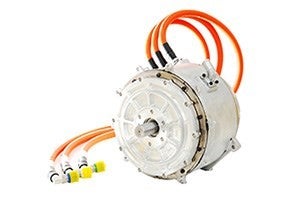 Taiwan chip maker Delta Electronics said it had agreed to deepen its automotive electronics collaboration with Germany's Infineon Technologies as they target fast growing demand from the global electric vehicle (EV) industry.
The two companies signed a memorandum of understanding (MoU) this week to expand collaboration to produce more efficient and higher density electronic products for electric vehicles (EVs), covering a wide range of components such as microcontrollers and high/low-voltage modules used in EV drivetrain systems such as traction inverters, DC-DC converters and onboard chargers.
The pair, which have collaborating for 25 years mainly in industrial electronics, also agreed to jointly establish an "innovation lab" later this year in the Taiwan city of Taoyuan – to be named Delta-Infineon Automotive Innovation Center.
Peter Schiefer, president of Infineon's Automotive division, said in a statement: "We want to further advance the energy efficiency of electromobility together by combining Infineon's comprehensive automotive product portfolio and application know how with Delta's expertise in integration and system optimisation. Ensuring the energy efficiency of automotive applications is of paramount importance."
Delta vice president James Tang said the two companies "are now looking forward to extending their partnership to electromobility. We see growing demand in the automotive industry for innovative, clean and energy efficient products."