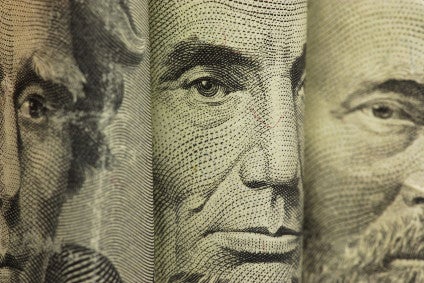 Delphi says "relentless" concentration on cost is delivering US$350m of annual savings, which are ploughed back into engineering innovations.
The US supplier made its comments at an Investor Update in central London yesterday (13 April), where it highlighted its safe, green and connected drive in a bid to address automotive megatrends.
"We have relentless focus on cost structure, relentless," said Delphi president and CEO, Kevin Clark. "We have more than US$350m in annual material cost savings. This has provided funding for increased engineering spend, more than doubling of software engineers we have today and allowed us to make smart acquisitions.
"Our powertrain segment continues to increase the efficiency of the internal combustion engine through electronics and software. Delphi is one [of the] few companies that has the ability to innovate and integrate. In essence, we are enable [ing] more safe, more green and more connected.
"We will see above-margin growth in each region we operate. This will be driven by market share gains and technology that solves our customers' problems. We are very confident in our ability to achieve in excess of 14% margin in 2018."
Delivering a bullish assessment of the global component manufacturer's prospects, the Delphi CEO added strong orders, which have seen US$130bn of business booked between 2010 and 2015, would deliver robust profitably growth in each of its business segments.
Delphi says it also spends a "great deal of time" in technological hubs such as MIT in Boston, Tel Aviv and Silicon Valley, as well as government agencies across the world, with a predicted increase in software revenue from US$1bn in 2018 to US$1.5bn in 2020, giving an indication of the increasing importance of that particular business element.
"There is nothing we need from an acquisition perspective, but we continue to very active in the market for acquisitions and investments," added Clark. "We are focused on companies that have sound operating capabilities and a strong management culture.
"Our M&A team works hand in hand with our business leaders to identify opportunities focused on products like electrical architecture, in powertrain areas like sensors and electronics.
"What can you expect from Delphi? We are confident we are going to deliver on our 2016 outlook – 8%-10% organic growth."