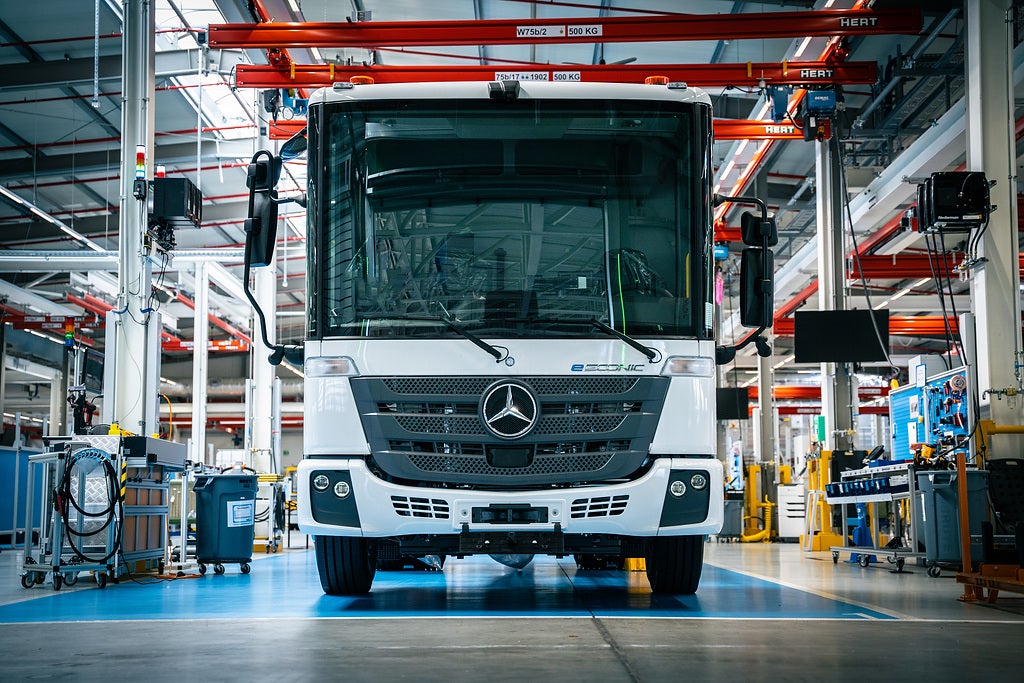 Daimler Truck is starting volume production of the Mercedes-Benz eEconic for municipal use at Woerth site in the southern Rhineland.
The second battery-electric truck model follows series launch of the eActros for urban distribution transport in October 2021.
The eEconic – ideal for urban waste disposal used was developed with customers and, following intensive testing, has undergone practical trials with fleet users since May 2022. The first vehicle off the line will be delivered to Urbaser, a waste disposal operator in Denmark. Other orders are on the books.
Ralf Forcher, head of Mercedes-Benz special trucks, said: "The exchange with our customers has shown: cities and municipalities want CO2-neutral vehicles for their fleets. Especially with regard to large cities, there is a need for quiet, clean and safe logistics and waste disposal vehicles."
Andreas Bachhofer, head of production and Woerth plant manager, added: "In autumn 2021, we gave the go-ahead for series production of electric trucks here with the eActros, and now we're following up with the eEconic.
"This is made possible by our flexible production and highly motivated workers which has integrated the eEconic into line production in a very short time and is working to meet the high quality demands of our customers.
EV production at the Future Truck Center
The eEconic will be manufactured on the existing special trucks assembly line, in parallel and flexibly alongside trucks with ICEs. After the vehicle has been pre-assembled, electrification continues in the Future Truck Center, where it is equipped with the electric drive components. High-voltage batteries and the charging unit are installed and, once all high-voltage components have been assembled, the entire system can be put into operation and the truck is ready to drive.