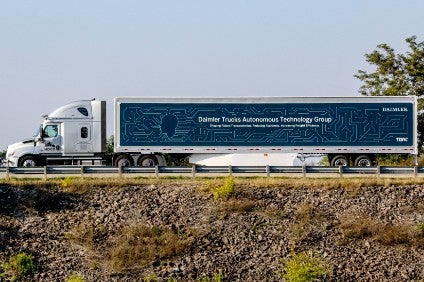 Daimler Trucks' Autonomous Technology Group, which includes US based Torc Robotics, said it would build a new test centre in Albuquerque, New Mexico.
"Expanding to a new location will support testing and provide data for more usage cases of next generation vehicles on public roads starting this autumn," Daimler said.
Initial public road testing on highways began last September in southwest Virginia, where Torc is based. Closed track road testing is conducted in Madras, Oregon, or at Daimler Trucks North America's high desert proving ground.
Last February 2020, the group said it planned to expand testing of automated truck technology to additional locations, adding new public routes in the US, but that was postponed due to the COVID-19 pandemic.
During pandemic downtime, engineers focused on simulation testing. Public road testing with safety and health protocols in place resumed in Virginia in June and will be continued with a new generation of automated driving software. Oregon will continue development of vehicle safety systems. The goal is to refine a truck chassis for highly automated driving with the redundancy of systems needed to achieve safe, reliable driving.
Daimler truck chairman Martin Daum said: "After a year of collaboration with Torc, we have successfully deployed trucks with SAE Level 4 intent technology on public roads and expanded our test fleet with trucks, miles and learning."
After announcing investment in automated driving at the beginning of 2019, Daimler Trucks established the Autonomous Technology Group the following June.
It has a worldwide development network in Portland, Madras and Blacksburg in the US and in Stuttgart, Germany.