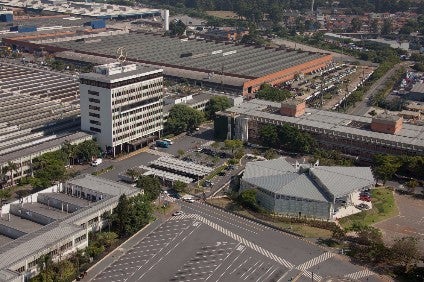 Daimler subsidiary Mercedes-Benz do Brasil will be spending around EUR600m on its commercial vehicle business in Brazil over the next five years.
The money will modernise the product range, add digital services and update the two biggest production plants in São Bernardo do Campo and Juiz de Fora.
"By 2022, both plants are going to meet highest production standards to be even more efficient and competitive. Daimler has been investing around EUR1bn into its Brazilian production site since 2010," the automaker said.
Martin Daum, head of Daimler Trucks & Buses, said: "Our commitment to Brazil remains strong and we continue to invest into our regional market presence. Almost the half of all commercial vehicles on Brazil's streets are older than 20 years. These vehicles must be replaced. We will be ready when the market comes back. With investing around EUR600m, we are preparing for the future."
Mercedes-Benz Trucks head Stefan Buchner said: "The Brazilian market remains weak, but our products are strong. We have been able to expand our market share in this challenging market. This shows we know what our customers in Brazil want and offer them the right products – for Brazil and increasingly for export markets."
Despite facing a very difficult economic situation in Brazil and a declining commercial vehicle market over the last few years, Mercedes-Benz do Brasil has improved its market position in the truck and van business. Its trucks remain top sellers with a YTD market share of 29.4%, an increase of 0.7% year on year. Vans increased their share in the large transporter segment to 32.9% (7%) while buses led their segment with 49.1%.
This year, Mercedes-Benz do Brasil has exported 10,000 commercial vehicles – up 27%. Around 6,000 trucks were shipped, a growth of 42%, while bus chassis shipments rose 15% to around 4,300 units.
Most exports go to neighbouring Latin American countries but demand is now rising in the Middle East and North Africa – countries with similar transport requirements and road conditions as South America.