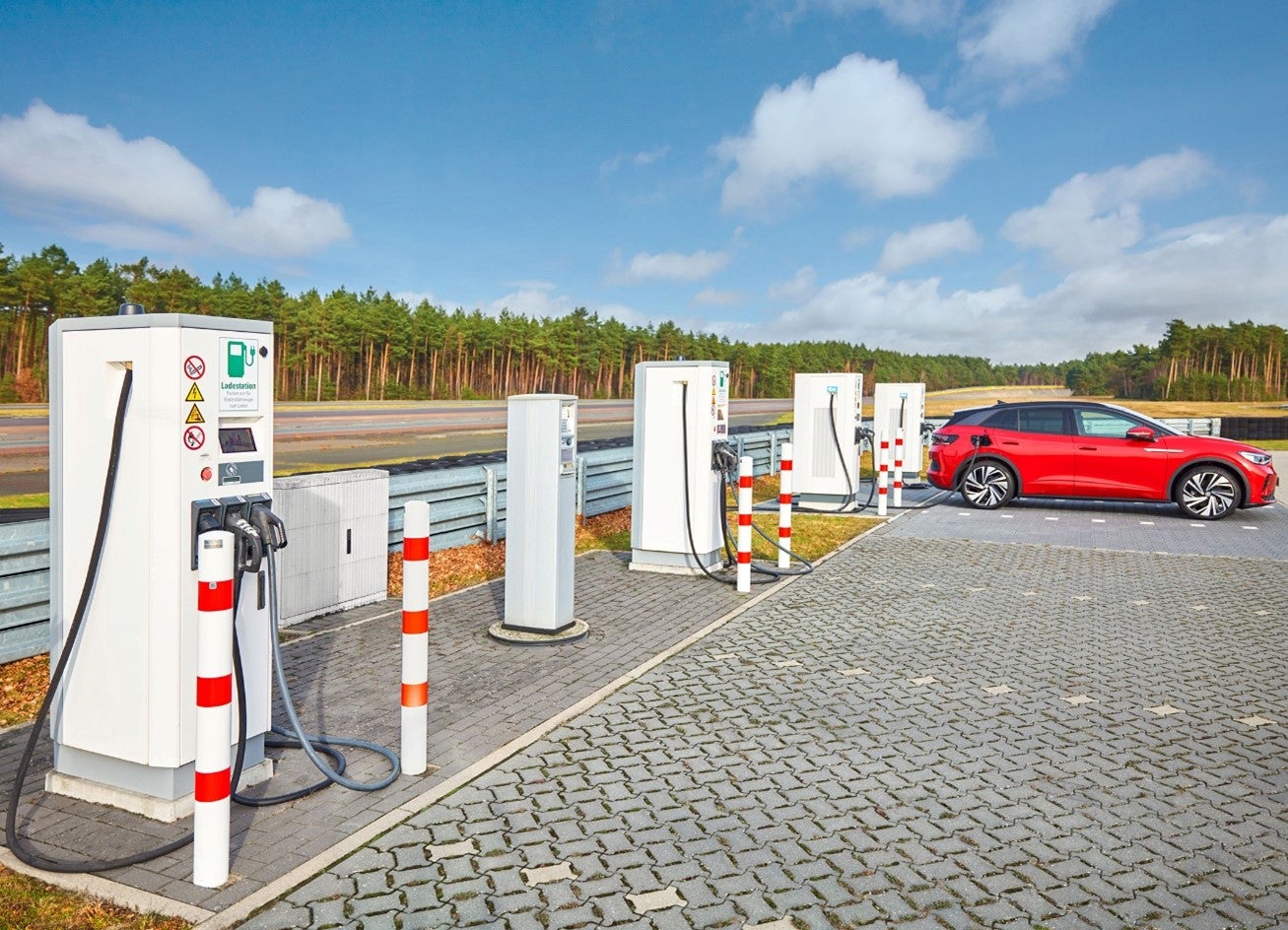 Continental AG is expanding its EV charging infrastructure at three company-owned test sites in Arvidsjaur (Sweden), Jeversen (Germany) and Uvalde (USA). This significant move will enable the premium tyre manufacturer to accelerate its testing capabilities and aid the development of tyres for next generation EVs.
For over a decade Continental's flagship testing centre, the Contidrom, has been conducting tests on EV tyres. This year a new transformer station will come into operation at the location, which will provide sufficient energy for eight more twin rapid charging stations, ultimately translating to a maximum charging capacity of more than 2,000 kilowatts.
Wolfgang Rötter, head of the Contidrom, highlights the importance of expanding EV infrastructure, said: "Electro-mobility is impossible without charging stations. We are continuously upgrading our charging capacities so that we can perform even more tests for electric vehicles. This applies as much to electric cars as it does to electric trucks and electric buses."
Extensive tyre testing can involve undisturbed driving for hours at a time across various track sections and in a diverse range of conditions. Therefore it is crucial for infrastructure to enable fast charging, which in turn will allow an increased volume of testing.
The need for enhanced charging infrastructure arises from the necessity of designing and developing tyres that are compatible for the specific vehicle on which they are to be fitted. Electric vehicles possess distinct features that necessitate specific technical requirements for their tyres. For example, the significant weight of lithium-ion batteries, which can reach 700 kilograms, means that the tyres must be engineered to support heavier loads.
Furthermore, EVs demand a greater amount of torque than conventional combustion engine vehicles, hence it is essential for the tyres to be able to transfer this torque to the road within seconds.
Responsible for Continental's global tyre testing, Meletis Xigakis says: "Many of our customers are working intensely to advance the transformation toward electric transportation. The next ten years will see them continue to shift the focus of their product portfolios toward battery-powered vehicles".
Working with nine of the world's ten highest-volume manufacturers of electric vehicles, Continental says it has upgraded its entire tyre portfolio to suit the ongoing transformation to electric drives.