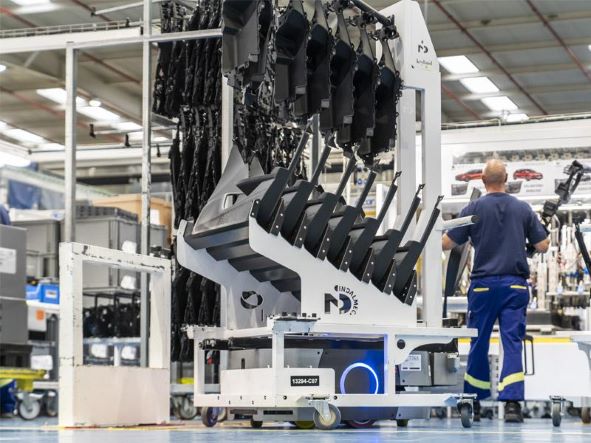 Spanish supplier Antolin boosted 2022 revenue 10% year on year to EUR4,451m in 2022 compared to EUR4,055m in the same period last year (+10%).
"This strong growth was achieved in an environment marked by significant uncertainties, such as global supply chain issues and worsening macroeconomic conditions amid elevated inflationary pressures and rising interest rates," the group said in a statement.
Global vehicle production grew 6% in 2022 but was still far from pre-pandemic numbers, Antolin added.
EBITDA rose 5% to EUR297m "achieved in part by the efficiency measures put in place and the optimisation of costs".
Offering more value added products and technology saw the supplier book record new deals worth EUR7bn.
For full year 2023, the company expects "a positive evolution of its business in a market that analysts say will continue to recover but not yet reach pre-pandemic numbers".
It is working on a transformation lan, called GOA (Gear up Our Ambition) to increase profitability, and develop products with greater technological content for a greater presence in high growth potential markets.
Current initiatives include accelerating factory digitisation as well as a review and optimisation of the industrial network with the goal of improving efficiency.
It expects to achieve savings of EUR300m in four years which will improve profitability.
The plan anticipates sales then to be around EUR6b by 2026 with EBITDA of EUR600m.