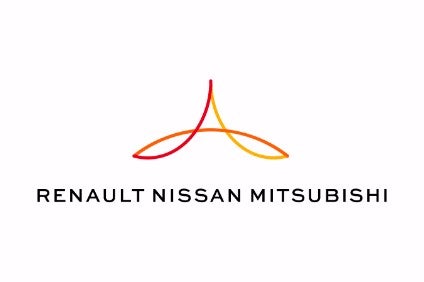 The boards of Renault and Nissan have approved a new basis for their industrial alliance which includes new levels for cross-shareholdings and provisions for future industrial cooperation.
Under the new Alliance, Nissan and Renault Group will retain a 15% cross-shareholding and Renault Group will transfer 28.4% of Nissan shares into a French trust that Nissan will have the first rights to buy if Renault seeks to sell them. Renault's previous higher stake of 43% in Nissan led to tensions between the two companies and political strains that culminated in the arrest of Alliance architect Carlos Ghosn in 2018.
All three Alliance partners (also including Mitsubishi Motors) agreed to explore their existing strategies in electrification and low-emission technologies by investing and collaborating in respective member-company projects that could provide incremental value to each individual business. These agile strategic initiatives are 'designed to complement the business plans of member companies, including Nissan Ambition 2030 and Renaulution, as each business leverages commonality and investment opportunities to deliver on their respective goals for sustainable growth and targets for decarbonization'.
The areas of collaboration under consideration include:
Nissan's intention is to invest up to 15% in Ampere, Renault Group's EV & Software entity in Europe, with the aim to become a strategic investor. Through this intended investment in Ampere Nissan would enhance and accelerate new business opportunities for Nissan in Europe.
Mitsubishi Motors would consider investing in Ampere.
Nissan and Mitsubishi Motors would become customers of Renault Group's Horse project, an initiative to achieve further scale and market coverage for its low-emission internal combustion engine (ICE) & hybrid powertrain technologies.
Renault and Nissan also announced a number of initiatives for manufacturing cooperations around the world.
Latin America
Four projects to be considered in Latin America include:
A new half-ton pick-up, developed by Renault Group and shared with Nissan in Argentina.
The successful collaboration on the Nissan Frontier/Renault Alaskan family, a one-ton pick-up, would continue. Renault Group would produce the pick‑ups in Cordoba (Argentina) for both Renault and Nissan.
In Mexico, Nissan would produce a new model for Renault Group, making it the first Renault vehicle to be produced there in 20 years.
Additionally, Nissan and Renault Group would commercialize two common accessible A‑segment Electric Vehicles, both based on the CMF-AEV (Common Module Family) platform.
India
For India and export, Renault Group and Nissan would collaborate on several new vehicle projects including new SUVs shared by both Renault Group and Nissan, and a New Nissan car derived from the Renault Triber.
Additionally, as in Latin America, Nissan and Renault Group are also considering common A-segment electric vehicles.
Europe
The companies are exploring the following initiatives in Europe:
Renault Group and Mitsubishi Motors would leverage the assets of Renault Captur and Clio to develop 2 new vehicles with the next-gen ASX and Colt based on the CMF-B platform.
Renault Group would launch FlexEVan on the LCV market, as its first Software-Defined Vehicle from 2026 and share it with Nissan in Europe.
For their line-ups beyond 2026, Nissan and Renault Group would also explore possible collaborations on the next generation of C-segment Electric Vehicles. To ensure benchmark charging time, Nissan and Renault Group would continue sharing technologies on their European cars, including potential usage of common 800-volt architecture.
These initiatives would build on existing commitments including plans for the future Nissan compact Electric Vehicle (B-segment), based on CMF-BEV platform, to be produced at Renault Group's ElectriCity facility in France from 2026.