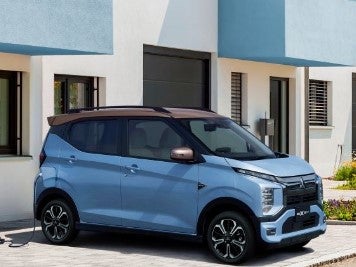 Mitsubishi Motors has announced an update to its mid-term business plan in which it had said it planned to reduce fixed costs by 20% under a 'small but beautiful' strategy.
The company – part of an international alliance with Renault and Nissan which faces some uncertainties – says it has achieved the 20% fixed cost reduction in one year, rather than the planned two.
The company also said it has successfully concentrated management resources in the ASEAN region and boosted product rollout plans for the region.
Under a new three-year mid-term business plan (fiscal 2023 to 2025 – 'Challenge 2025') the company will prioritize EVs and aim for a sales volume of 1.1 million vehicles and operating profit of 220 billion yen (OP margin 7%). That compares with FY2022 operating profit of 170 billion yen (OP margin 6.9%). In 2022, MMC produced just over a million vehicles.
R&D expenses are projected to rise sharply due to investment in electrification. The company will increase investment by around 30% over the six years to 2028 compared with the past six years in R&D expenses and CAPEX.
In the next five years the company plans to roll out 16 models (including nine 'xEVs' – electrified models including BEVs and plug-in hybrids). Included in the plans are BEVs developed with Alliance partners Renault and Nissan.