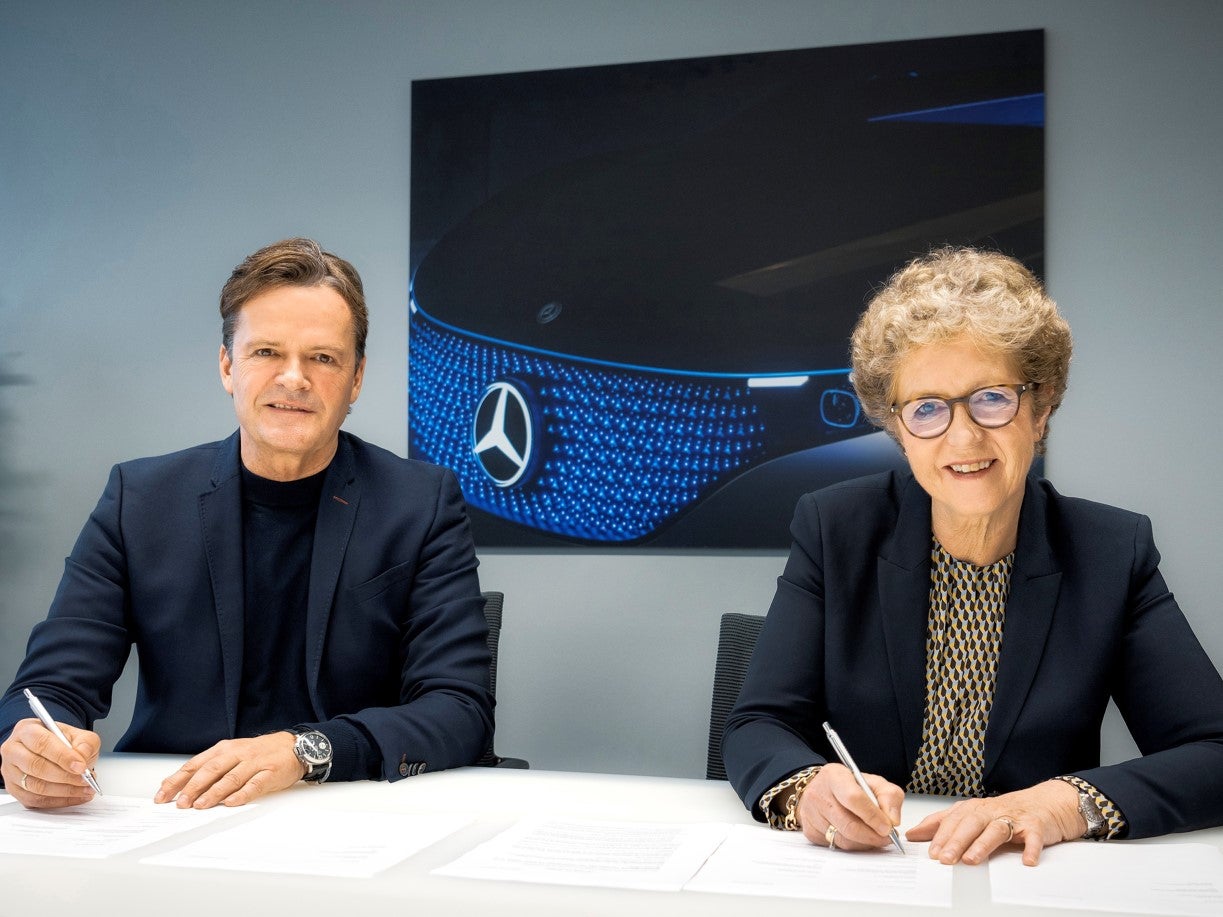 Mercedes-Benz has signed a letter of intent with Norwegian Aluminium maker Hydro for a low-carbon technology roadmap between 2023 to 2030.
Mercedes says the step is a key milestone on the way toward enabling a green aluminium supply chain.
As an immediate result of the partnership, the CO₂ footprint of the aluminium supplied by Hydro will be almost 70% lower than the European average by next year, it is claimed.
Markus Schäfer, Mercedes-Benz Group CTO said: "Aluminium is becoming increasingly important as a lightweight material in electric vehicles. We are intensively working with our partners on finding levers to lower CO₂ emissions in the aluminium supply chain. Therefore, I am very happy that we now join forces with Hydro as a long-standing expert in producing renewable energies to tackle one of the biggest challenges in the automotive industry. This is an important signal to accelerate change in the aluminium industry and increase the availability of low carbon aluminium."
Hydro currently supplies Mercedes-Benz with CO₂ reduced aluminium for its foundry in Stuttgart Mettingen. The strategic partnership raises the cooperation to a new level to optimise decarbonisation processes for aluminium used in vehicle manufacturing. As a result, the first testing material made of further CO₂ reduced aluminium from Norway with a CO₂ footprint reduction of almost 70% is expected for next year.
Mercedes-Benz and Hydro also aim to reduce the use of primary resources through increased use of secondary materials from post-consumer scrap.
As part of Mercedes-Benz's "Ambition2039", the focus is on the reduction of CO₂ emissions as well as the responsible use of resources along the entire supply chain. In close cooperation with its suppliers Mercedes is working on levers for the consistent reduction of CO₂ as well as seeking to significantly reduce the input of primary materials.
Mercedes-Benz also says it is retooling its supply chain to focus on the prevention and reduction of CO₂ emissions rather than through offsetting. The strategic partnership will help the Stuttgart-based carmaker towards achieving its ambitious emission reduction goals.
Hilde Merete Aasheim, President and CEO of Hydro said: "Mercedes-Benz is a forward-leaning company, and a perfect partner for Hydro. The ambition of making their entire fleet of new passenger cars CO₂-neutral by 2039 matches Hydro's ambition to deliver industrial-scale zero-carbon aluminium by 2030. Partnerships and collaboration in the value chains can accelerate technology developments needed to reduce emissions, and we are excited to have Mercedes joining us on our path to zero carbon aluminium."