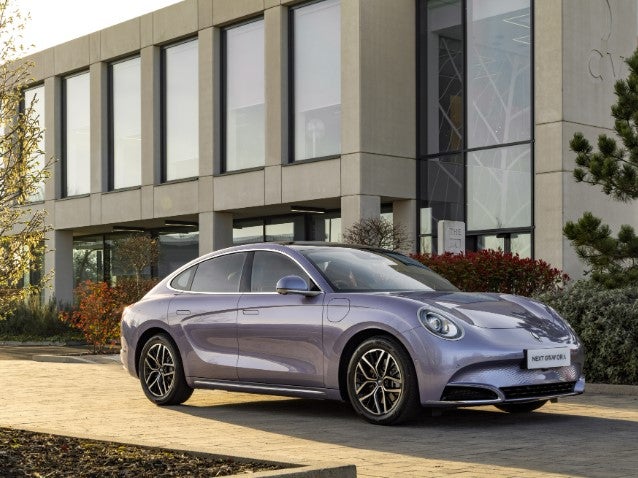 Great Wall's ORA brand is planning to add an as yet unnamed premium saloon to its UK line-up
In addition to purchasing GWM ORA 'Funky Cat First Edition', customers in the UK can now place reservations on the brand's next model.
GWM ORA says the next model to launch into the UK will be a fully electric premium saloon that 'shares the brand's distinctive retro-futuristic design DNA'.
The new model is expected to go on sale in Q1 2024, with specifications, pricing and name due to be announced in the coming months.
GWM ORA recently launched into the UK market with the ORA Funky Cat First Edition, which went on sale in November 2022.
Speaking about the brand's new model, Toby Marshall, Managing Director, GWM ORA UK said: "The reveal of our next premium electric vehicle in the UK is a really momentous occasion for the brand. It signals the high level of commitment and investment from GWM ORA to establish itself as a leader in multiple segments across the UK. We always knew our first model, ORA Funky Cat, was just the start. There are lots more exciting things to come."
While there is no official pricing or specification announced for the UK yet, the 'next model' is already on sale in China and has been since late 2022. GWM ORA anticipates that pricing and specification of the brands new model will be competitive to brands like Tesla, Hyundai and Kia.
While UK specification is not yet confirmed, ORA says it is likely that GWM ORA's newest model will feature an electric range of over 300 miles WLTP and offer both 2WD and 4WD powertrain options.
The brand also says premium features such as a large glass panoramic roof, synthetic leather seats and interior multi-colour ambient lights are set to come as standard.
Commenting on the brand's UK product reveal, Mr Yao, Vice President GWM ORA Europe said: "I am delighted we are making such good progress in the UK market with the ORA Funky Cat and the GWM ORA brand. The reveal of our next premium EV showcases that we are serious about our role in the UK market, offering customers fantastic quality products with high levels of specification."
In addition to the newly revealed model, GWM ORA UK is planning to launch additional variants of ORA Funky Cat later this year. The brand anticipates offering more highly specified variants that will include features such as heated and cooled seats, massage seats, and a bigger battery option.