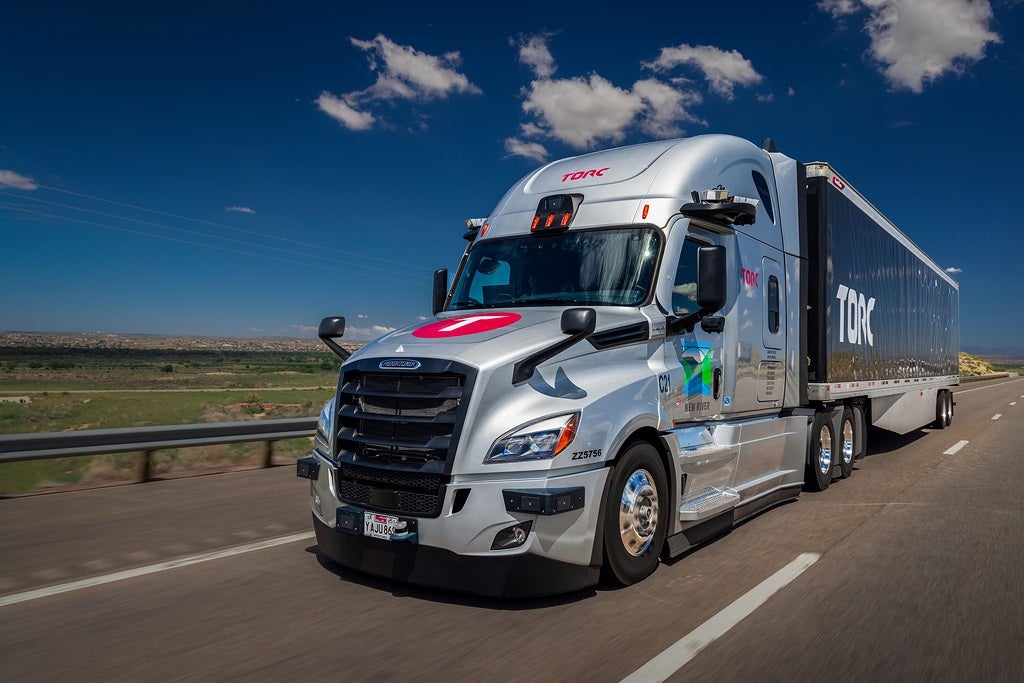 Torc Robotics, an independent subsidiary of Daimler Truck and a self proclaimed "pioneer in commercialising self-driving vehicle technology", announced it had signed an agreement to acquire Algolux "for its award winning intellectual property and expertise in the areas of computer vision and machine learning".
The truck maker said it was developing an "autonomous ready" Freightliner Cascadia, with Torc's virtual driver.
"We [think] Algolux with its perception capabilities can bring us one step closer to reach our goal to safely and reliably bring SAE Level 4 autonomous trucks into series production in the US within this decade", said Joanna Buttler, head of the company's autonomous technology group, in a statement.
Peter Vaughan Schmidt, Torc CEO, added: "Algolux's technology, at the intersection of deep learning, computer vision, and computational imaging, will help Torc strengthen key capabilities toward our commercialisation of Level 4 autonomous trucking."
Allan Benchetrit, Algolux president and CEO, said: "Algolux's established team with deep expertise in artificial intelligence/machine learning (AI/ML) talent and perception complements Torc's already experienced engineering team."
Algolux was named to the 2021 CB Insights AI 100 List of the world's most innovative artificial intelligence startups. Torc has worked with the company for over a year on multiple perception concepts and methods for improving object detection and distance estimation while evaluating synergies between the two companies.
Robust perception technology is key to helping Torc's autonomous system correctly identify objects in difficult visual conditions such as low light, fog, or bad weather. Algolux software is currently operating on initial Freightliner Cascadia test vehicles in the US and included in areas of Torc's software development efforts.
Felix Heide, Algolux CTO, said: "This… combination will help bring to market a commercially viable, safety critical, long haul trucking application at scale."
Algolux is based in Montreal, Canada, with offices in Palo Alto, California (Silicon Valley) and Munich, Germany.