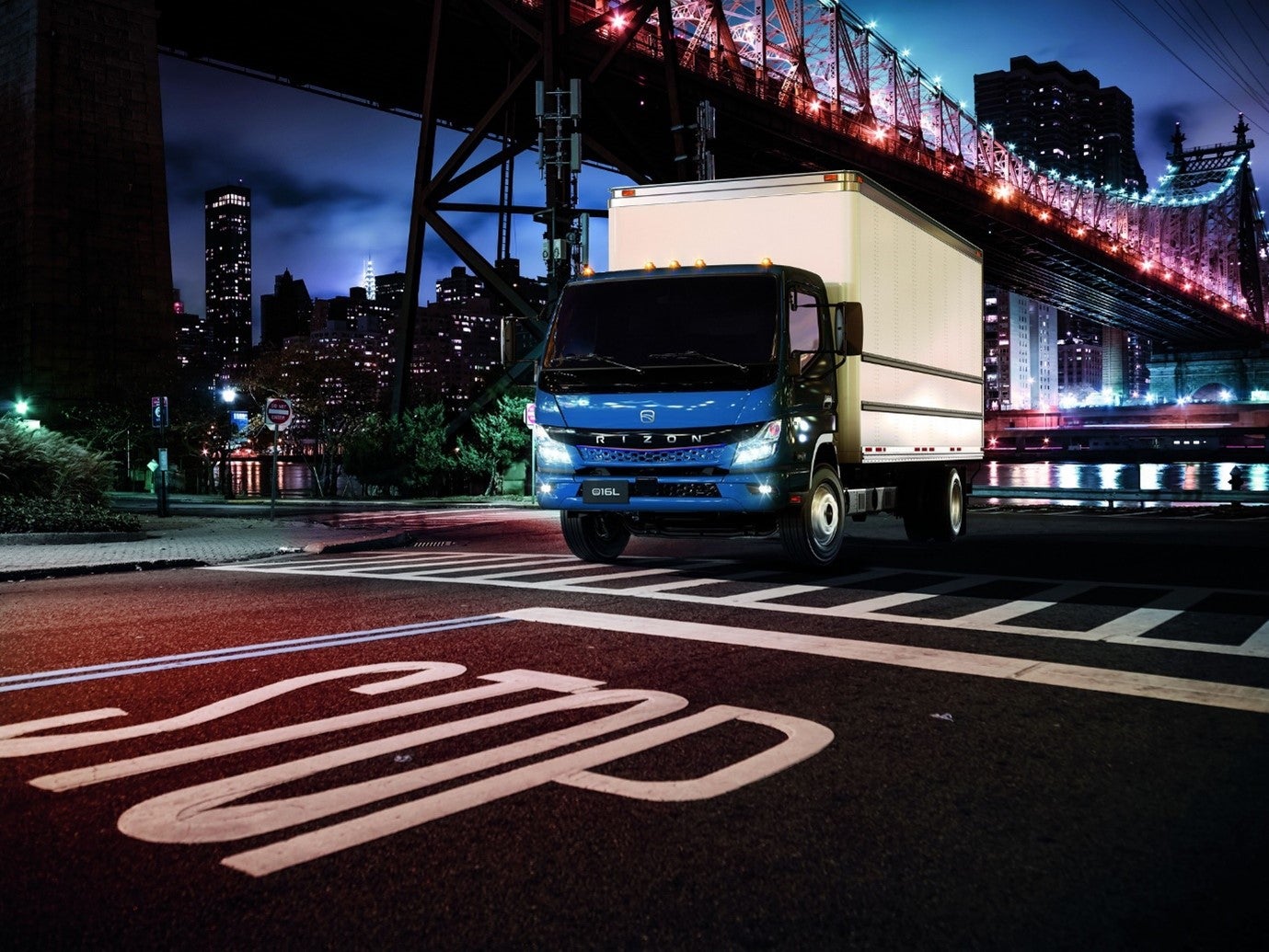 Daimler Truck has launched a new line of electric trucks in the US, under the brand name RIZON.
The vehicles were presented to the public for the first time at the Advanced Clean Transportation (ACT) Expo in Anaheim, California.
Velocity Vehicle Group (Velocity) will be Daimler's exclusive distributor in the US.
There are three model variants, e18L, e16L, and the e16M that will be available under the RIZON brand. It will offer a "versatile mix" of configurations and options suitable to each customer's unique requirements to optimise day-to-day operations and productivity.
The class 4 and 5 medium-duty battery-electric vehicles, ranging from 15,995 up to 17,995 lbs in gross vehicle weight (GVW), are expected to be able to run from 110 -160 miles for L size variant with 3 battery packs, and 75 -110 miles (for M size variant with 2 battery packs) on a single charge.
Daimler says these trucks will target business involved in urban retail logistics and are "ideally suited" to a variety of applications such as dry vans, flatbeds, landscape dumps, and reefers.