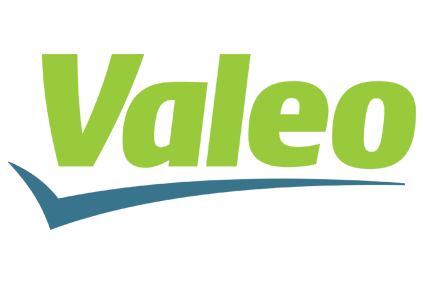 Valeo has announced that its 'SCALA 3' LiDAR has been chosen by a 'leading Asian manufacturer and a leading American robotaxi company'.
Valeo says it now has registered orders worth more than 1 billion euros for SCALA 3.
Valeo SCALA 1 and 2 delivered conditional autonomous driving in traffic jams. However, it says SCALA 3 dramatically increases the domain of operation – and therefore the customer value – of private vehicles thanks to a wider scope of use and higher speed support.
Valeo also maintains it is positioned as a leader in robotaxis equipment as SCALA 3 'enables our clients to make robotaxis a reality at scale, using a proven, best-in-class technology in mass production'.
Valeo also claims it remains the leading company in the production of automotive LiDAR sensors and perception software on an industrial scale. 'Our clients recognize our ability to deliver on our ambitions', the company says.
Marc Vrecko, President of Valeo's Comfort and Driving Assistance Business Group said: "With over 10 years of experience in development and 5 years of production, Valeo's LiDAR technology is proven to be reliable and protected by more than 575 patents filed. These new orders show that our technology meets the expectations of different markets, being individual cars or robotaxis. But it also confirms our world leader position in the domain with clients in Europe, Asia and North America. We are excited to be working with new partners to bring safer and more automated mobility around the world."
Valeo claims SCALA 3 LiDAR will expand the domain of operation of conditionally automated vehicles (level 3) to wider areas and higher speed (up to 130 kph), and make robotaxi (level 4) deployment at scale possible.
Valeo SCALA 3 generates a 3D image of the vehicle's surroundings delivering a point cloud of a yet unparalleled resolution for an automotive system, the company says. With more than 12 million pixels per second (x16 compared with the SCALA 2) and a detection range of 200 meters for low reflectivity objects and 300 meters for high reflectivity objects, Valeo says it sees almost everything, 'especially objects that are invisible to the human eye'.
In addition to its hardware capabilities, SCALA 3 comes with a suite of software modules, including perception and artificial intelligence based algorithms.
Valeo maintains its LiDAR functions 'guarantee unparalleled safety and reliability through blockage detection, rain & spray detection, online calibration or misalignment detection. According to Valeo, it can identify objects – such as a tyre – left on an unlit black asphalt road more than 150 metres ahead that neither the driver, cameras nor radars can reliably detect.
It finally identifies, classifies and tracks objects, giving the car fusion system the full 3D mapping around the car, and finally making autonomous driving possible. These software modules can easily be embedded on major SoC platforms and run on dedicated ECUs or domain controllers, Valeo says.