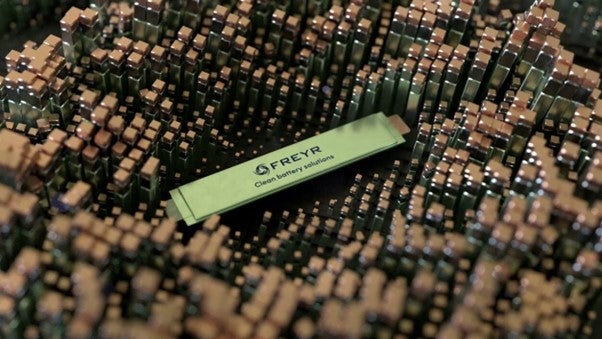 Siemens and FREYR Battery have announced a strategic partnership.
Siemens will become FREYR's preferred supplier in automation and digitisation technology, and FREYR's planned gigafactories in Norway (Giga Arctic) and the US (Giga America) will be equipped with Siemens' Industrial Operations X software.
Utilising this software, which is part of Siemens' Xcelerator portfolio, will speed up FREYR's progress towards its gigafactories, increasing the availability of high-performing and affordable EV battery solutions in addition to energy storage systems.
Co-founder and CEO of FREYR Tom Einar Jensen said: "We are honoured to partner with a global company such as Siemens that shares our level of ambition to develop sustainable and efficient battery solutions at scale and with pace."
Siemens' expansion into the battery manufacturing industry comes after several recent partnerships with leading companies, including NVIDIA. A cloud based digital twin of the next-generation FREYR factories was created using AWS IoT Twinmaker and demonstrated at Hannover Messe in a custom Siemens application built on the NVIDIA Omniverse platform.
"We are looking forward to leveraging Siemens' world leading automation and digitalisation expertise coupled with the unique capabilities of AWS and NVIDIA in our battery design and manufacturing processes to meet the growing global battery demand," continued Jensen.
FREYR is currently raising finance for Giga Arctic and raising equity for Giga America. The groundwork for Giga Arctic has been completed, and the factory will measure approximately 33 metres in height, 650 metres long and 150 metres wide.
It is understood that the agreement between FREYR and Siemens will include discussions about possible financing options via Siemens Financial Services.
Cedrik Neike, Member of the Managing Board of Siemens AG, said: "Speed, scale, sustainability: That's what battery manufacturers need. And this is what our customers get at Siemens better than anywhere else. With this partnership, we underscore our position as a prime partner to battery manufacturers worldwide."