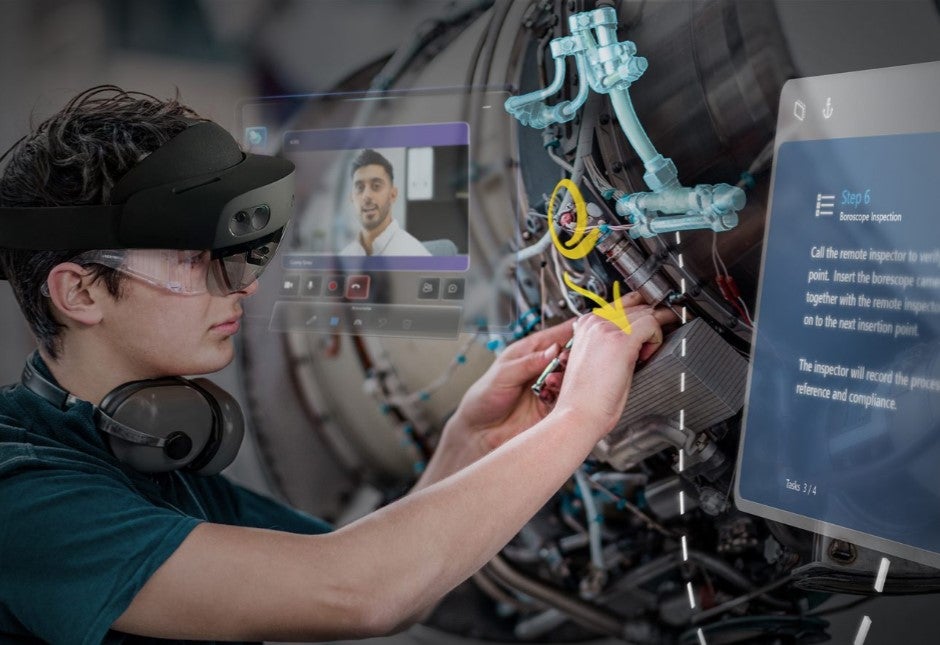 Porsche Cars North America has announced it is collaborating with Microsoft to utilize HoloLens 2 and Dynamics 365 Guides to 'revolutionize skilling, training, and customer experiences'.
Microsoft announced the collaboration ahead of Hannover Messe 2023, aligned with the news that Windows 11 is coming to HoloLens 2 and new features to Dynamics 365 Guides.
Porsche Cars North America says it is driving its cloud transformation initiatives with Microsoft technology to enhance the efficiency and consistency of the company's automotive services in the US.
Windows 11 is coming to HoloLens 2 as a free upgrade in H1 of this calendar year as part of what Microsoft describes as its strategic commitment to HoloLens 2, mixed reality, and the industrial metaverse.
Dynamics 365 Guides from Microsoft include new 3D annotation features that enable customers to annotate anything around them within arm's reach, creating a 'seamless blend of physical and virtual content'.
Microsoft says 3D drawings 'don't need to be attached to a machine or surface—users can apply them anywhere, giving users more freedom when illustrating complex processes to frontline workers in the field'.
Metaverse innovations based on mixed reality
Microsoft maintains that the industrial metaverse is revolutionizing industries. It says cutting-edge technologies like cloud and edge computing, digital twins and machine learning simulations are enabling organizations to better understand, predict and interact with the physical world.
Moreover, it claims Industries ranging from manufacturing to healthcare are seeing the benefits as they embrace new capabilities like remote collaboration, 3D visualization and AI-based predictions.
At the forefront of this technological revolution is mixed reality, which Microsoft maintains helps organizations bring together digital information and physical systems in innovative ways.
HoloLens 2 is a Microsoft industrial metaverse technology that our customers use to deliver immersive experiences that 'enable real-time collaboration and empower frontline workers'.
Microsoft also says that Windows 11 is coming to HoloLens 2 as a free upgrade in H1 of this calendar year.
See also: Mateverse in Automotive