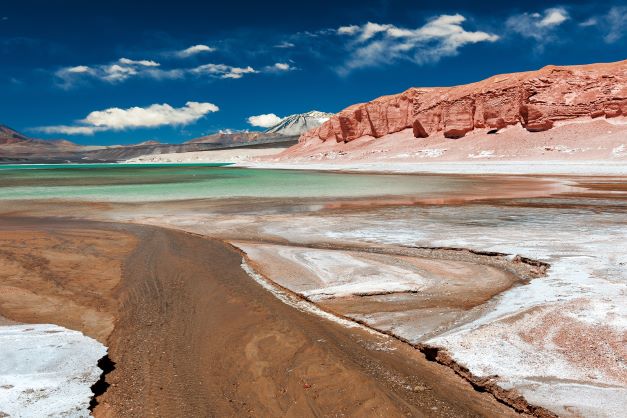 Ford has entered four new agreements for lithium supply to boost EV battery production in North America and take advantage of US tax credits.
Nemaska Lithium
The long-term deal with Nemaska Lithium is for around 13,000 tonnes of lithium hydroxide every year, over 11 years.
Nemaska will also initially supply spodumene concrete from its Whabouchi mine.
The lithium hydroxide is expected to "help qualify Ford customers for consumer tax benefits under the US Inflation Reduction Act".
EnergySource Minerals
ESM will supply lithium hydroxide sourced from its Project ATLiS in Imperial Valley, California expected to be fully operational in 2025.
The project will optimise lithium production in a self-contained system and improve time, cost and environment impact.
The operation will showcase ESM's claimed ground-breaking ILiAD technology designed to extract lithium from geothermal brine using an innovative separation process.
This enables ATLiS to integrate with an existing geothermal power facility and extract lithium from the brine, following it being used for geothermal power generation.
Albemarle Corporation
Under a five year deal, Albemarle will supply 100,000 metric tonnes of battery grade lithium hydroxide for approximately 3m future EV batteries.
The agreement will start in 2026.
"With the growing demand for EVs in the US, our customers are seeking to 'regionalise' their supply chain for greater security, sustainability and lower costs," said Eric Norris, president of Albemarle Energy Storage.
Ford and Albemarle will also collaborate to investigate the establishment of a closed loop approach for recycling lithium ion batteries.
SQM
The agreement with Chilean chemical company SQM is for long term supply of battery grade lithium carbonate and lithium hydroxide.
As with Nemaska, SQMs lithium origin will help Ford EVs qualify for the Inflation Reduction Act (IRA) consumer tax credit.