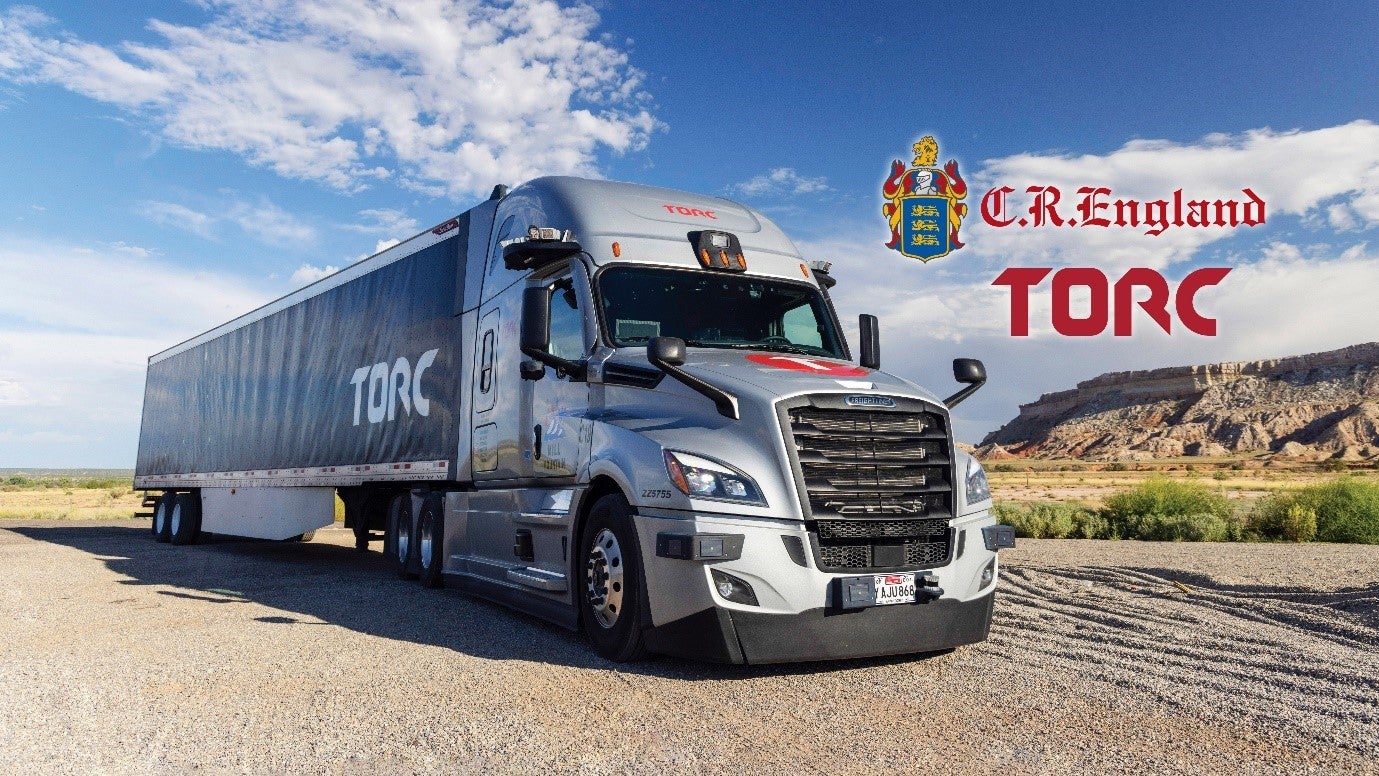 CR England and Torc Robotics are launching a trial programme that combines refrigerated shipments with Level 4 autonomous trucks.
Torc Robotics' software and integration package follows a technology strategy called See-Think-Act.
It uses a combination of cameras, short- and long-range Lidar, and radar to detect surroundings. These sensors work together to create a 3D representation of the environment, enhancing the ability to predict and make decisions.
The vehicles use detailed HD maps to create routes that are claimed to be both the safest and fastest possible. Advanced localisation and prediction algorithms help the ability to map and update routes in real time for increased convenience.
Level 4 autonomous capabilities include improved response in reaction to lane changes, merges and changes in speed.
Planning begins in mid-2023 and road tests will follow.
The programme followed Torc's acquisition of software provider Algolux and an increased focus on the commercialisation of autonomous long haul trucks.