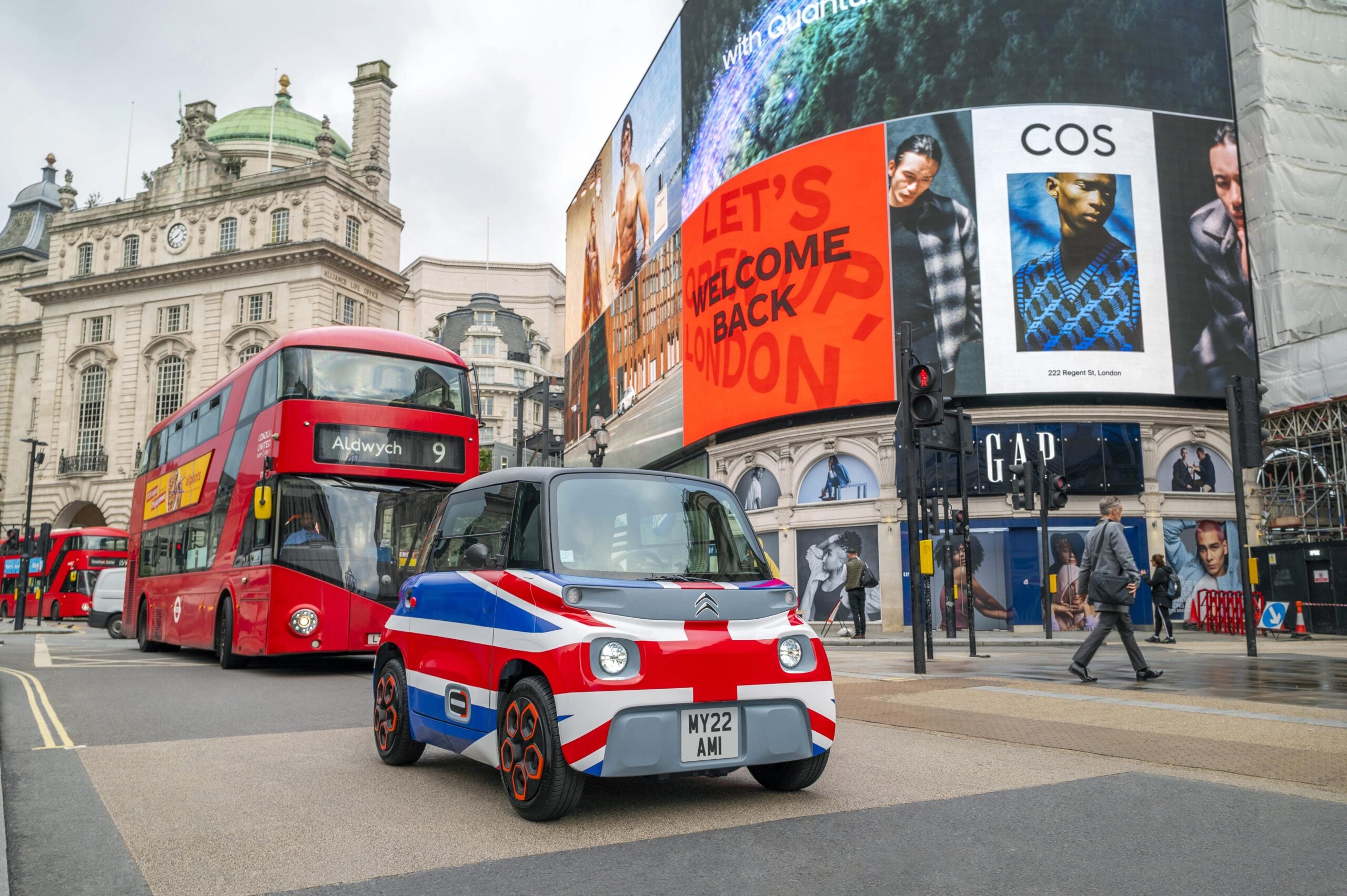 Citroen has confirmed that its electric Ami city car will launch in the UK next year.
Designed for use in urban areas, the Ami is a two-seater with a top speed of just 28mph, and an electric driving range of 46 miles from a 5.5kWh battery.
UK versions of the Ami will remain left-hand drive – allowing the driver the 'benefit of exiting the vehicle kerbside when parking at the roadside in city centres', Citroen noted.
The all-electric Ami is exempt from the London Congestion Charge and Ultra-low Emissions Zone (ULEZ) charges. With London's ULEZ due to be extended in October 2021, and other cities looking to introduce similar measures, Citroen maintains that Ami is a 'future-proof' solution to mobility concerns in many UK cities.
Citroen says there have been 13,000 expressions of interest in the UK for the Ami.