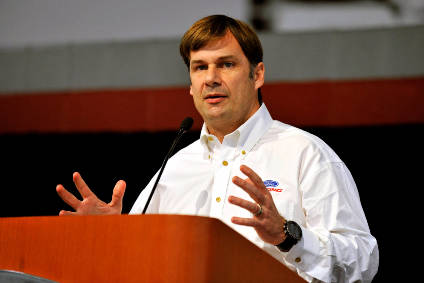 Speaking at the Morgan Stanley Sustainable Finance Summit, Ford CEO Jim Farley has highlighted Chinese companies' positioning in advanced battery technology, as well as ongoing supply chain challenges and the need for more collaboration between automotive companies.
"I think there's some room for collaboration between the automotive companies, which is totally unnatural for us," he said.
He referred to charging standard differences. "Right now we have two different [charging] plugs. They're completely different – it's ridiculous we have an industry problem and we can't agree on what plug to use. That first step is to work together in a way we haven't, probably with the new EV brands and the traditional old companies."
On Chinese auto companies Farley noted that they are developing a scale advantage. "BYD's scale is way bigger than Tesla now.
"As far as the China is concerned, it's going to be really humbling. They produce 70% of electric vehicles in the world." He named Geely, BYD, Changan and Great Wall among some of the "winners."
"The Chinese are going to be the powerhouse, we think," Farley said. "They have some of the best battery technologies.
"We see the Chinese as the main competitor, not GM, or Toyota."