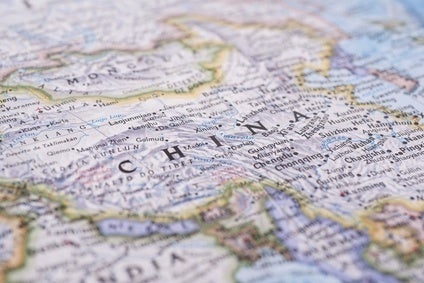 Volkswagen Group says it is unable to reach the devastated Port of Tianjin to determine the number of vehicles destroyed in last week's hazardous material inferno, but adds its nearby component factory is functioning normally.
The German-owned company is able to produce DQ380 gearboxes normally at its site, 20km from Tianjin, with its localisation rates in China reaching 90% last year, largely avoiding logistics headaches such as that presented by the huge explosions of 12 August.
Tianjin, one of China's major automotive gateways, still remains inaccessible however, as authorities try to understand the nature of the disaster, which left many automakers' cars smouldering wrecks and at least 114 dead.
Volkswagen is confirming it had 2,700 vehicles at the port, mainly Touaregs, Tiguans and Beetles, but is able to reroute many cars through its alternate entry points in Shanghai and Guangzhou.
"It is difficult…because we can't access the area – we can't assess," a Volkswagen Group spokeswoman told just-auto from Beijing. "The area is still not accessible – it is a constraint we have for the time being.
"We have already three ports, Tianjin, Shanghai and Guangzhou, so we have had our deliveries..for the time being we reroute our deliveries via Shanghai and Guangzhou."
Volkswagen's imports of 221,000 cars into China are a relatively small proportion of its 3.67m total, but still represent a significant number of vehicles that will have to rerouted, at least in the short term.
It is unclear when the Port of Tianjin will reopen, but Volkswagen notes its gearbox plant with 1,300 staff, is working normally.
"It [component plant] is 20km away from the port itself, so it did not have any damage," added the spokeswoman. "We did not have to evacuate.
"The plant is running under normal conditions – they did not have any restraints on production.
"The plant opened last year…and is step by step going to full production. The localisation rate is rising – at Volkswagen it is a rate of 90%. We are quite independent on that one.
"We have different logisitics hubs, a broad range, so we are quite independent."
Up to 10,000 vehicles are thought to have been destroyed in the giant fireballs which swept through the Port of Tianjin, with Hyundai saying it had around 4,000 cars parked, which, 'to the best of its knowledge' had been lost, although they are covered by insurance.
Renault told just-auto that it had lost "at least" 1,500 cars.