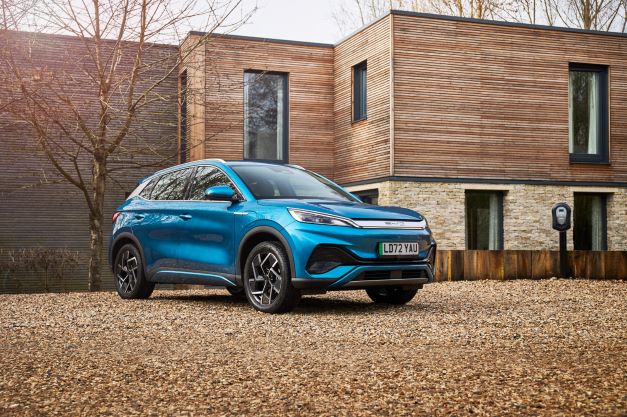 New vehicle sales in China increased by almost 10% to 2,451,000 units in March 2023 from 2,234,000 in the same month of last year, according to passenger car and commercial vehicle wholesale data from the China Association of Automobile Manufacturers (CAAM).
The vehicle market continued to rebound from weak year earlier levels, as the country's economic recovery from last year's Covid lockdowns gathered pace. GDP growth was widely forecast to return to above 5% in 2023 after plunging to a multi decade low of 3% in 2022, despite growing concerns of a global economic slowdown.
Still, first quarter sales were down 7% at 6,076,000 units from 6,509,000 a year earlier, reflecting a 35% drop in January, with sales of passenger vehicles falling 7% to 5,138,000 units while commercial vehicle sales were down just 3% to 938,000.
Sales of new energy vehicles (NEVs), mainly electrics and hybrids, increased 35% to 653,000 units in March and 26% to 1,586,000 year to date (YTD).
Deliveries of BEVs increased 14% to 1,152,000 units YTD while sales of hybrid vehicles surged 74% to 434,000.
Vehicle exports jumped 71% to 994,000 units in the first quarter while overall vehicle production fell 4% to 6,210,000.
Domestic vehicle brands continued to gain market share in China last year, mainly as manufacturers such as BYD ramped up NEV production. According to local research, domestic brands accounted for almost half of passenger vehicle sales in the country last year, with volume rising 23% to 11.8m while the overall market expanded just 9%. In December alone. local brands accounted for 57% of sales.
Manufacturer performance
The country's largest vehicle manufacturing group, Shanghai-based SAIC Motor, reported a 27% drop in global sales to 891,168 in the first quarter of 2023. Sales by SAIC-Volkswagen and Shanghai-GM both dropped 32% to 226,330 and 185,958 units respectively while SAIC-GM-Wuling was the worst performing joint venture with sales plunging 41% to 192,500 units. SAIC Motor passenger vehicle sales were slightly higher at 196,455 units YTD while group overseas sales surged 50% to 257,053.
SAIC Motor looked unlikely to achieve its 2023 target of increasing global sales by 13% to 6m vehicles, including 1.5m NEVs. The company has stepped up new model launches with the recent release of the battery-powered LS7 SUV, built by its IM Motors joint venture with Alibaba, and its in-house F7 electric sedan sold under its new Rising Auto brand.
Changan Automobile Q1 sales fell 7% to 607,800 units while Great Wall Motors global volume fell 22% to 219,968.
By contrast BYD Auto reported a 93% surge in global NEV sales to 553,100 units YTD, including 38,720 overseas sales. Its plug in hybrid sales more than doubled to 283,270 units while BEV sales jumped 86% to 264,640 units.
Shipments from the Tesla Shanghai plant rose 26% to 229,000 vehicles in the first quarter according to local reports, including 137,000 (+27%) for local sale and 92,000 (+24%) for export.