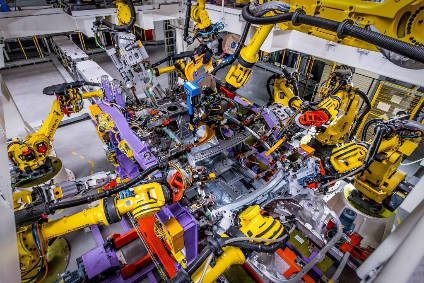 Sales of new passenger vehicles in China plunged 19.3% year on year to 2.22m units in December 2018, the seventh consecutive month of decline, according to retail data released by the China Passenger Car Association.
The association blamed weakening consumer sentiment for the sharper than expected sales decline, caused by slowing economic growth, a depressed stock market and increasing trade friction between China and the US.
Sales last year were also affected by the imposition of a 40% duty rate on imports from the US in July.
Cui Dongshu, secretary-general of the association, pointed to tough previous year comparisons in the fourth quarter of 2017, when buyers rushed in to the market to take advantage of sales tax discounts that were due to expire at the beginning of 2018.
He added "the situation turned out grimmer than we thought" in the fourth quarter of 2018.
Full year passenger vehicle sales fell 5.8% to 22.35m units, the first annual sales decline since 1990. The data did not include sales of other types of vehicles, mainly commercial vehicles, which are estimated at an additional 5.5m units last year.
The secretary-general said the market decline "may speed up the process of squeezing out some of the weaker players from the market". But he expected sales to have bottomed out in 2018 with positive growth expected this year on the back of lower tariffs and efforts by carmakers to cut excess stock in the second half of last year.
Many automakers struggled to achieve a positive performance but not all have reported their full 2018 sales performances yet.
GM said its sales fell by almost 10% to 3.64m units in China last year and the company will respond by introducing 20 new and refreshed models in 2019, including around 10 new nameplates.
Nissan reported a 2.9% sales rise to 1.56m units last year while Toyota's sales were up by over 14% at 1.47m units; Honda 1.43m units (-0.6%); and Mazda 272,322 units (-12%).
Local carmaker Geely said its sales jumped 20% to 1.5m units last year while SAIC Motor, the local partner for the GM and Volkswagen, reported a 1.7% rise to 7.05m units.
Volkswagen said its plans to launch of a new budget car brand in February to help increase sales in China's smaller cities.