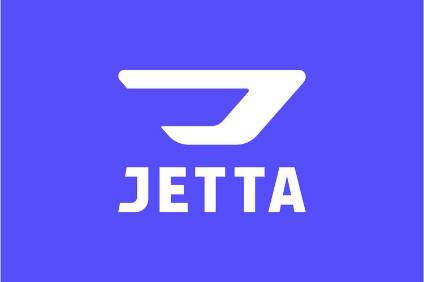 Retail sales of new passenger vehicles in China declined by 6.5% to 1.68m units in June 2020 from strong year earlier sales of 1.8m units, according to preliminary data released by the China Passenger Car Association (CPCA).
The association said sales a year earlier were boosted by discounting as dealers looked to shift older stock ahead of tougher emissions regulations and cuts in new energy vehicle (NEV) subsidies.
Compared with the previous month, sales of passenger cars, SUVs and MPVs were up by 2.6% in June, with local analysts see as a further sign that the market has stabilised from the sharp first-quarter decline due to the outbreak of the COVID-19 pandemic.
NEV sales last month reached 85,600 units, according to the association, including 67,000 battery powered electric vehicles of which 23% were Tesla models.
The remainder mainly were plug-in hybrids along with low volume hydrogen fuel cell vehicles (FCEVs).
BYD Auto NEV sales plunged 47% to 14,165 units in June and by over 58% to 60,677 units in the first half of the year while its sales of conventional petrol vehicles were up by almost 19% at 97,951.
FAW-Volkswagen Automobile, the joint venture between Volkswagen and FAW Group, said it delivered 215,800 vehicles in June and 874,174 in the first six months of 2020.
This included 504,793 VW vehicles, 301,817 Audis and 67,564 Jettas [Jetta is now a sub-brand, ed] year-to-date, while overall production amounted to 893,158 units in the six month period.
GM joint ventures reported a 5.4% year on year drop in deliveries to 713,500 units in the second quarter while first half sales were down by just over 25% at 1,175,216 units.
Chevrolet sales were down by over 45% at 128,527 units year to date while Cadillac sales fell by over 23% to 85,304 units, Buick 343,087 (-19%), Baojun 176,289 units (-42%) and Wuling 442,009 (-13%).
Volvo Cars owner Geely Auto reported a 21% sales increase to 110,129 units in June, including a 53% rise in Lynk & Co sales to 13,214 units, while overall volumes amounted to 530,446 units year to date.
Ford joint ventures reported a 3% year on year rise in second quarter sales to 158,589 units, after a 35% drop to 88,770 units in the first quarter. Year to date sales amounted to 247,359 units.
Beijing Benz Mercedessales rose by almost 22% to 207,107 units in the second quarter, resulting in 346,067 sales in the first half of the year, while BMW Brilliance second quarter sales were up by over 17% at 212,617 units – lifting year to date volume to 329,069 units.