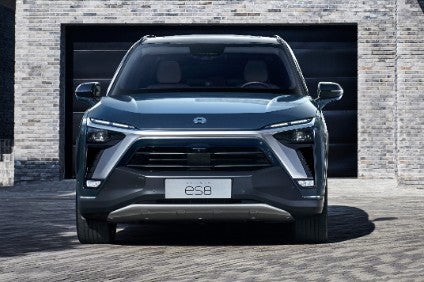 The Chinese market for new energy vehicles (NEVs), comprising mainly electric and plug-in hybrid vehicles, is set to more than double in size to over 3m units in 2021 from 1.37m units in 2020, according to the China Association of Automobile Manufacturers.
The NEV segment has vastly outperformed the overall vehicle market so far this year, with sales rising by 185% to 2,157,000 in the January-September period while sales of conventional internal combustion engine (ICE) vehicles were just marginally higher at 16.4m units.
Growth has been driven by the battery powered EV segment, which expanded by over 200% to 1,788,000 units in the nine month period, while sales of plug in hybrids were up by 138% at 367,000 units.
Sales of NEVs accounted for close to 12% of overall sales year to date but, in September, this percentage had risen to over 17% of the overall market with 357,000 sales. In the passenger vehicle segment, the proportion of NEV sales was over 19%.
It looked like the NEV market would break through the 25% threshold way ahead of the 2025 target released just recently by the industry, with battery manufacturers in recent months scrambling to secure enough raw materials to continue to support growth.
Tesla was among the largest suppliers of EVs in China with a reported 200,000+ local deliveries in the first nine months of the year, and a further 100,000 exports, while other key suppliers include SGM-Wuling, BYD Auto and startups such as Nio and Xpeng.