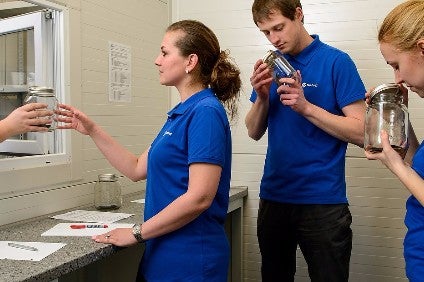 China is hailing the emergence of Slovakia as one of Eastern Europe's manufacturing powerhouses following the formal opening of Yanfeng Automotive Interiors' (YFAI) testing laboratory in Trencín.
The country is attracting significant amounts of inward investment from overseas OEMs and suppliers, with Jaguar Land Rover another example of a major foreign manufacturer taking advantage of a stable workforce and competitive wage structure.
Yanfeng is itself an indication of the increasing collaboration between China and global manufacturers, with the Chinese supplier a joint venture with seating specialist, Adient, the spin-off from JCI.
"This [Technical Centre] is a good signal of a more intense collaboration between China and the countries of Eastern Europe," said Chinese Embassy in Slovakia, Chargé d'Affaires, Qian Zhou in Trencín.
"Slovakia is among the countries to have [signed] a Memorandum of Understanding with the People's Republic of China. Slovakia boasts unique potential and has also been very active in transferring technologies.
"Slovakia is a prime manufacturer of cars. In 2016, in Slovakia, more than 1m cars were produced which on average is 190 cars per 1,000 inhabitants.
"China is the biggest [global] market for car products – last year more than 28m cars were sold in the People's Republic. Shanghai [Yanfeng headquarters] has been a very, very active region in car production.
"Of course those who collaborate with China have a lot of benefits arising out of this collaboration. Also, there is Yanfeng which has made it name as a prime automotive interior manufacturer. In this respect the Testing Centre in Trencín will play a major role because it will be connected with a huge marketing potential that the territory of China offers."
During the past few years, YFAI has been strengthening its presence and technical capabilities in Central and Eastern Europe (CEE), with the centre conducting durability and material tests for automotive interior components and products, including instrument panels, cockpits, door panels and floor consoles.
The engineering equipment includes new chambers and technical devices, for component performance testing in safety, durability, environmental effect, vibration, appearance, materials and emissions. Extreme conditions with temperatures ranging from -40°C to +120°C, climate variation cabinets, UV-light resistance and weathering tests, sun simulation and ageing tests, can be used for equipment parts evaluation.
The addition of Yanfeng's centre has been particularly welcomed by regional authorities following the transition in the region from military production to civil manufacture as the Cold War gradually ended in the 1990s.
"This is a very precious moment for us all, because thanks to this decision, you have shown the town of Trencín is an important partner globally," said Trencín Mayor, Richard Rybnícek at the ribbon cutting ceremony. "The new investment of your [Yanfeng] company will have an impact on the life of our inhabitants.
"You will also impact the culture of this city. Your investments, your decisions, will exert a positive pressure on our city to provide better conditions for you and your workers.
"I am more than happy to see China has become very important business partner for our city. Trencín will do its utmost to create as good conditions for your work here.
"The town of Trencín has been elevated to a yet higher level."
Trencín is one of eight such global centres in Yanfeng's engineering network.
Data from just-auto's QUBE service shows YFAI claiming to be the largest automotive interiors supplier in the world, with an estimated global market share of 15%. Adient retains a 29.7% share of the venture, with Yanfeng Automotive Trim (SAIC Motor) the majority owner.
Global revenue is estimated at US$8.5bn (of which around US$1.3bn in Europe) and at a September, 2016 JCI presentation ahead of Adient's formal launch, the all-new business booked total (1 October, 2015 to 31 August, 2016) was put at US$10.9bn.
The company has set a target of annual revenue of US$10bn.