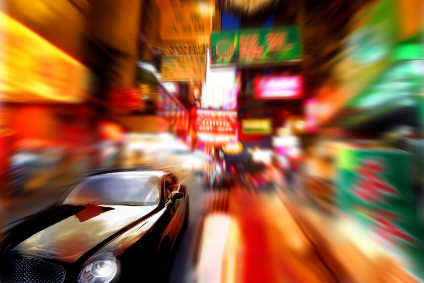 New vehicle sales in China fell 8% year on year to 2,328,000 units in November 2022 from 2,522,000, according to passenger car and commercial vehicle wholesale data from the China Association of Automobile Manufacturers (CAAM).
Sales had slowed significantly since rebounding in the third quarter from a weak year earlier level when vehicle manufacturers were able to fulfil order backlogs and dealers restock as supply chain shortages eased.
Since the third quarter, the market had been affected more by slowing economic growth and weakening consumer sentiment due in no small part to continual localised Covid lockdowns.
Vehicle sales year to date increased 3% to 24,302,000 units from 23,489,000 with passenger vehicle sales rising by 11% to 21,292,000, driven mainly by surging sales of new energy vehicles (NEVs), while sales of commercial vehicles plunged 32% to 3,010 ,000 units.
Sales of NEVs, comprising mainly electric and hybrid vehicles, doubled to 6,067,000 units YTD with battery powered electric vehicle (EVs) volume rising 92% to 4,734,000 units while sales of plug-in hybrids surged 155% to 1,333,000.
Chen Shihua, CAAM deputy secretary general, said he expected the overall market to reach 27m units in 2022, a 3% year on year rise.
Exports rose 65% to 329,000 units in November and 55% to 2,785,000 YTD with NEV shipments doubling to 593,000 units.
Manufacturers
The country's largest vehicle manufacturing group, Shanghai based SAIC Motor, reported an 18% drop in global group sales to 492,742 units in November while the YTD total was slightly lower at 4,766,274 units. NEV sales rose 46% to 930,215 while overseas sales were also up 46% to 883,324.
SAIC-Volkswagen YTD sales increased 8% to 1,199,332 units while SAIC-GM volume was down 8% to 1,075,906, reflecting the company's struggle with semiconductor shortages. SAIC-GM-Wuling's deliveries fell 2% to 1,406,391 units while SAIC Motor's own passenger vehicle sales rose 8% to 752,296.
BYD global NEV sales jumped 155% to 229,942 units in November and 224% to 1,622,781 YTD including a 193% rise in EV sales to 799,202 units and a 261% rise for hybrids to 823,579. In March the company switched its entire product line to NEVs, mainly electric and hybrid vehicles.
Tesla was reported to have delivered 655,000 vehicles from its Shanghai plant YTD, up 63% year on year, including 402,000 domestic sales and 253,000 exports.
Geely Auto sales increased 7% to 145,070 vehicles in November and 10% to 1,286,971 YTD, including 224,351 EVs and 84,330 hybrids.