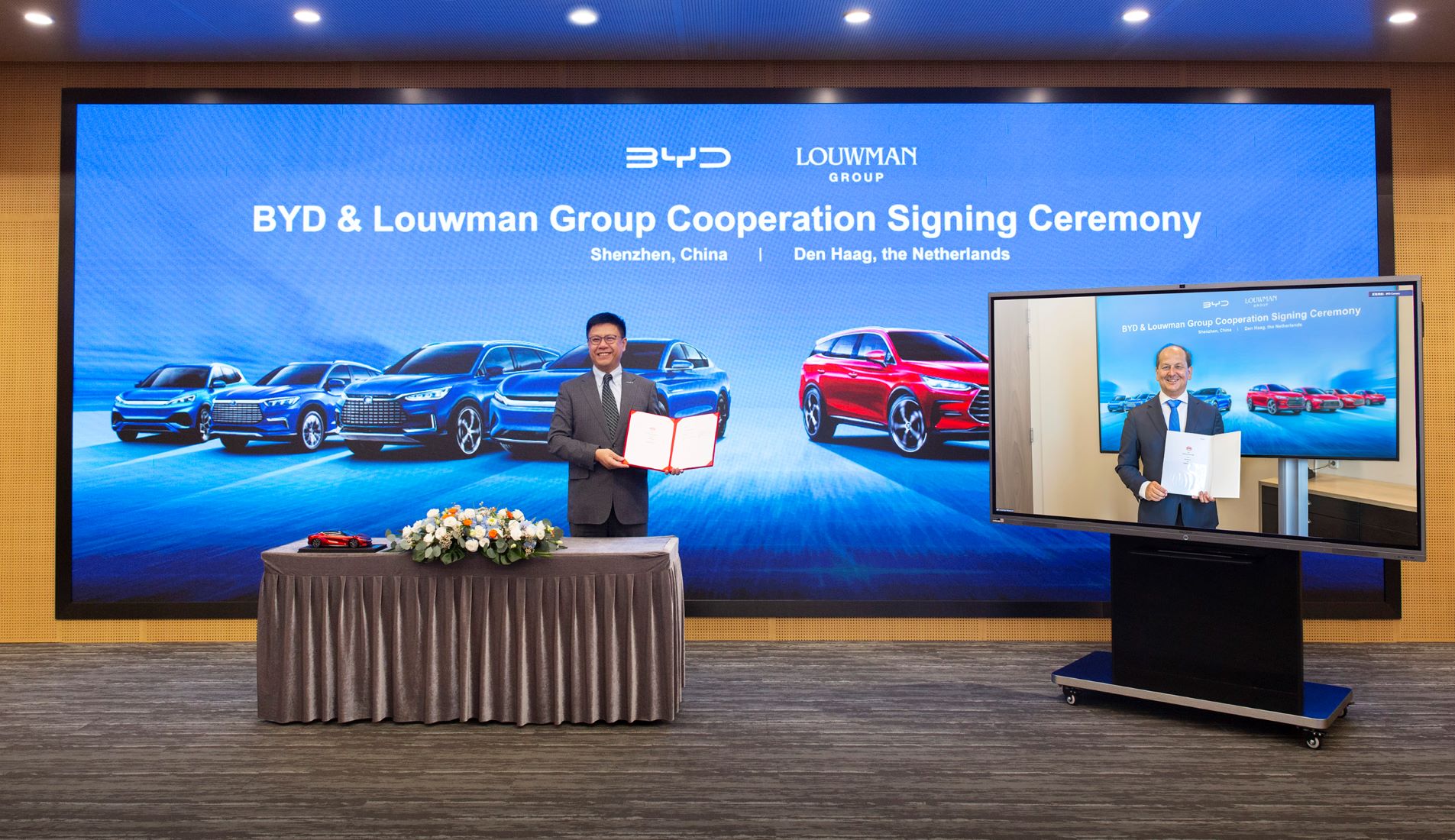 BYD has named Louwman as "national dealer partner" in the Netherlands.
"The strategic partnership with the long-established Louwman Group marks an important phase for BYD as it continues to expand its eco-friendly electric passenger vehicle business," the automaker said in a statement.
Louwman will offer online ordering, customer service and assistance, and also provide both offline sales and aftersales service for BYD passenger vehicles through its dealer network across the Netherlands.
Several physical stores will be opened, starting with an outlet in Amsterdam. The first test drives are planned for this year, BYD said, without elaborating.
Privately owned Louwman Group is almost a century old and has become one of the largest automotive companies in Europe with branches in 70 locations distributing and supporting multiple brands.
Michael Shu, general manager and managing director, BYD Europe and international cooperation division, said: "Louwman's market recognition and resources combined will enable BYD to rapidly establish brand awareness and generate sales of our world-leading new energy passenger vehicles.
"Together we look forward to achieving our shared vision to accelerate electrification and zero-emission transport in the Netherlands."
Eric Louwman, president of Louwman Group, added: "It is an exciting partnership and fits perfectly with our goal of 'Mobility for Life'."