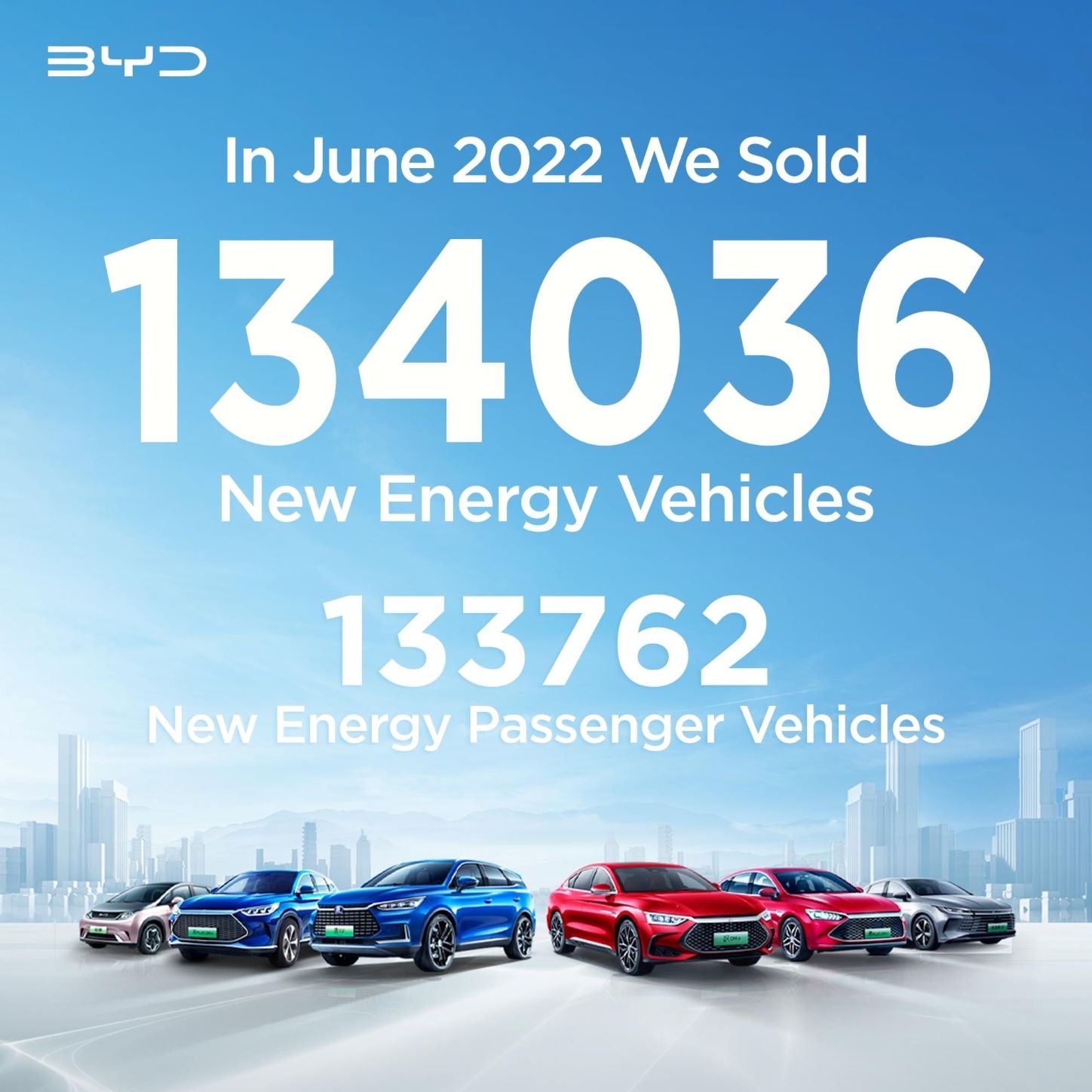 BYD sold 134,036 so called new energy [electrified] vehicles globally in June, achieving year on year growth of 162.7 %, with sales of electrified passenger vehicles reaching 133,762.
Half year sales were over 640,000 units, the automaker said, without providing a comparison.
BYD claimed to have held its leading position in China's new energy vehicle segment but did not provide data.
In June, 64,218 DM vehicles (PHEV) were sold plus 69,544 battery electric vehicles (BEV). No comparisons were given.
"With its remarkable R&D strength and solid technical foundation, BYD is cutting a figure in the EV market," the automaker claimed.
BYD recently also claimed to be the first OEM to discontinue full ICE cars to focus on BEVs and PHEVs and, as of June, it had saved 11,762,817,703kg of carbon emissions.