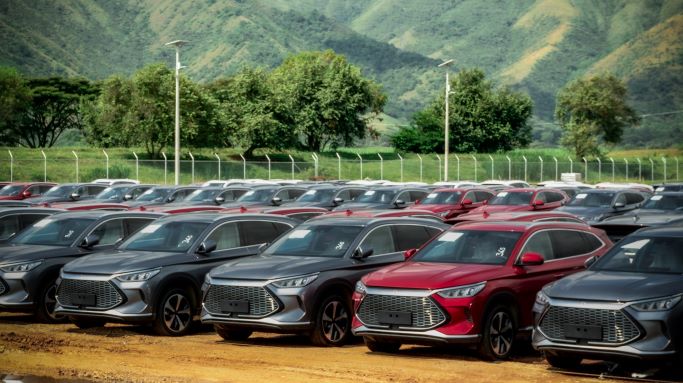 BYD has exported its first NEVs equipped with DM-i hybrid technology.
Five hundred units of the Qin Plus and Song Plus DM-i have been shipped to Colombia for sale by local importer Motores y Maquinas (Motorysa).
The DM-i hybrid system uses BYD plug-in hybrid technology delivering fuel consumption of 4.4 litres/100km for the Song Plus and 3.8l/100km for the Qin Plus with a combined fuel and electric cruising range of 1,100 km and claimed acceleration time from 0-100 km/h 2-3 seconds faster than that of similar vehicles.
"It can provide a driving experience that feels like that of pure electric vehicles thanks to its unique technologies, BYD said. "Additionally, drivers will not worry about the cruising range or where to charge."
The Colombian government has announced 27 strategic renewable energy and power transmission projects to power the growth of the green energy industry. President Ivan Duque has said Colombia has an EV target of 600,000 electric vehicles on the road by 2030. At the recent COP 26 conference, the government said Colombia aims to reduce green gas emissions by 51% by 2030.
Motorysa has imported and distributed BYD models since 2020, selling a full range of new energy passenger cars including the flagship Han EV luxury sedan and premium DM-i hybrids.
To date, BYD has shipped over 1,000 NEVs to the country for sale in cities such as Bogota, Medellin, and Pereira.