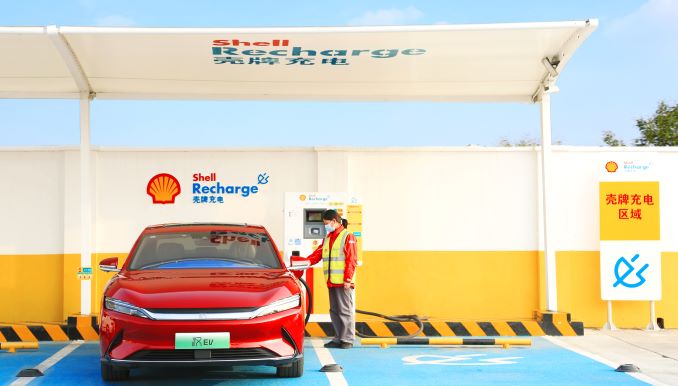 BYD Europe and Shell EV Charging Solutions said they would provide "at least 100,000" of the Chinese BEV and PHEV maker's customers in Europe with Shell Recharge network platinum membership which offers discounted charging at fast and ultra fast DC charging locations.
BYD EV owners would have access to 300,000 charge points across Europe through Shell's growing network at its fuel stations, mobility hubs, destination, and on-street locations and also to what was claimed to be one of Europe's largest roaming networks.
BYD fleet customers would also be able to access EV charging through the Shell Card, a single payment service which covers invoicing for petrol and diesel, EV charging and "alternative lower carbon fuels".
Istvan Kapitany, head of Shell Mobility, said in a statement: "We are pleased to be working with BYD in many key areas of e-mobility through a global collaboration that spans from China to India and across Europe."
Michael Shu, head of BYD Europe and the International Cooperation Division, said: "Our customers will have access to an expansive network of chargers across Europe, offering highly favourable rates. [The] partnership further reduces the running costs of an electric car."
In March 2022, Shell and BYD signed a strategic cooperation agreement to help improve the charging experience for the automaker's EV customers. In China, the pair formed an EV charging joint venture which currently operates 10,000 charge points in Shenzhen, with the goal of expanding the network to other cities.