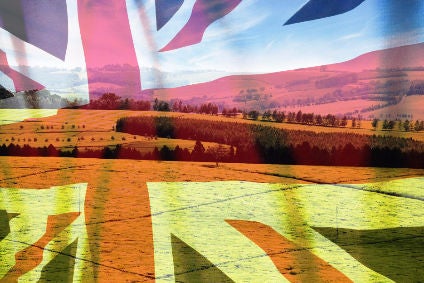 Britain's Automotive Investment Organisation (AIO) says the UK has a "compelling story" when it comes to improving the domestic supply chain, with the organisation leveraging both business skills and political administrative expertise to boost the sector.
Through the auspices as well of the Automotive Council, the UK has several R&D initiatives at ensuring component manufacturing is optimised, with many looking to increase domestic content and emphasising the AIO's view "Britain is open for business" in a post-Brexit environment.
"The capability and capacity of the supply chain is absolutely vital to the success of the sector in future," said AIO chairman, and former Jaguar Land Rover executive director, Mike Wright at last week's Society of Motor Manufacturers and Traders (SMMT) Open Forum in Birmingham. "There is already a really good track record of success we can build on – as always with these things they get harder the further you go.
"The AIO is staffed by people with business experience, but also civil servants – that is an interesting dynamic when you sit down with them – it is no accident we have had some success [such as] the High Value Manufacturing Catapult.
"People think the UK automotive sector is about screwing cars together and we need to be really clear we have all this expertise. [The] Advanced Propulsion Centre – it is already attracting a number of global players in placing their R&D activity here in the UK – then more recently the GBP200m (US$248m) Intelligent Mobility Fund.
"If you look at these [initiatives] during the last five or six years, it is a very, very compelling story. When you consider this with companies in Japan, Korea, their eyebrows go up. We also work with Local Enterprise Partnerships and devolved governments."
The former JLR director pointed to the success of the UK in attracting major suppliers such as Gestamp to Britain, providing a post-Brexit shot in the arm to the home component environment despite myriad uncertainties unleashed by the decision to quit the European Union.
Gestamp is to plough GBP70m into building a new manufacturing facility in the West Midlands region of the UK, with the company maintaining the plant will safeguard the 800 jobs at its current Cannock plant by progressively moving production to the new facility.
A transfer servo press line, also known as XL press, will bring hot stamping technology, providing service to customers in the area, namely BMW, Honda, JLR, Nissan-Renault and Toyota.
Plans are for production to start before the end of 2017, with the facility supported by local Stoke on Trent & Staffordshire Local Enterprise Partnership, Staffordshire County Council, Cannock Chase District Council and the Department for International Trade in the form of the AIO.
"Our engineering capability is a very compelling proposition," added Wright. "From a supply chain perspective we have had a number of significant investments – Gestamp [for example]. "They made their decision to go ahead with investment after Brexit – even companies that may have been spooked by Brexit continue to invest. Britain is open for business.
"Our priorities: Export is increasingly important. Export is very much on our agenda and we have ambitious targets to develop automotive supply chain exports and with our Embassies around the world, we can open up markets. Not easy exporting to markets like Japan, Germany, Korea, but that does not mean we should shy away from that task."
Currently Gestamp, named Gestamp Tallent in the UK due to the acquisition of Tallent in 2011, comprises six production plants in Newcastle, Washington, Aycliffe, where the company also has an R&D centre, Cannock, Llanelli and Fareham.