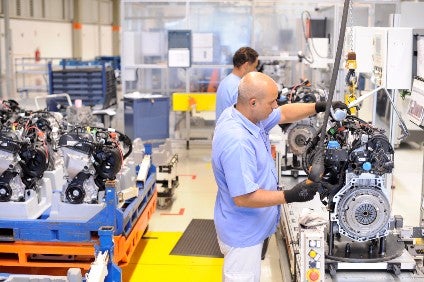 Brazil's second vehicle trade agreement, outside the Mercosur region, is set to take effect within 30 days. The first was with Mexico a decade ago and now Colombia is opening up without the previous burden of a 16% import tax.
There will nonetheless be quotas – 12,000 units in the first year, 25,000 in the second and 50,000 in the third. After that a revision may occur and, if not, 50,000 units a year will be duty free after eight years. Colombia currently does not export vehicles to Brazil, although it is expected to do so within 18 months.
Current excess capacity in Brazil has been taken up somewhat by exports. Growth was 64% year on year in the first four months of 2017, the tally of 232,000 units a record for the period.
Value growth was slightly lower, up 53% to US$4.6bn (agricultural and road machinery included).
These results can be explained to a great extent by a large rise in shipments to Argentina – 34% – helped by favourable currency exchange.
This means that 67% of exports, or 155,000 vehicles, were shipped to the neighbouring country. It even caused a temporary imbalance to the regime called 'flex' that allows each country to export $1.5 for each imported $1.
This is something to be sorted out in the coming years or the implementation of totally free trade will be even more far away.
Meanwhile, Volkswagen Brazil has announced a new export contract. It will ship its EA211 1.4 litre turbo TSI engine to Mexico to power locally made Jetta, Golf and Golf Variant models. Deliveries start this year and the contract lasts until 2020 with the production of about 250,000 engines.
Investment is approximately BRL50m/$16m on top of the BRL460m/$145m announced back in 2015 to refurbish the São Carlos engine plant 235km/146 miles northwest of São Paulo City.
This engine manufacturing unit, one of the most advanced in Brazil, won an internal bid against other strong contenders in the VW Group worldwide.