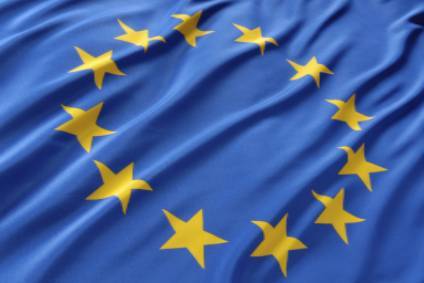 Car sales in Brazil in the first half of 2019 rose 12.1% year on year as production inched up 2.8%.
In contrast exports dropped a sharp 41.5% due mainly to the economic crisis in neighbouring Argentina, the main foreign destination for motor vehicles made in Brazil.
The national auto manufacturers association (Anfavea in Portuguese) has revised down its full year export forecast for 2019, predicting a 28.5% fall versus 2018.
Yet it maintained good expectations for the domestic market and production although output will now be quite a bit lower than the tally projected early in the year.
According to newly named Anfavea president, Luiz Carlos Moraes: "We are in the interval of a two-half game. With low inflation indicators, taxes on the decrease and more credit available, it is possible to bet on a positive second half.
But it depends on [government] approval of robust welfare reform and other actions capable of bringing back jobs and reviving consumer and investor confidence."
First half tallies were 1.47m units produced, 1.31m retailed and 221,000 exported. The 105,519 industry employees were 2.6% fewer in number than in June 2018 reflecting Toyota's axing of the third shift at its Sorocaba, Sao Paulo state manufacturing plant, a move made rarely here by Japanese automakers.
Those dismissals also reflected the sad situation at the Ford (Cargo and F Series) truck plant in Sao Bernardo do Campo in Greater Sao Paulo, where production ends this month, including the Fiesta hatchback.
The Brazilian CAOA Group is said to be interested in the factories to produce Chery or Hyundai trucks but negotiations seem to have stalled.
Mercosur/European Union accord
Anfavea also provided further information about the commercial accord, signed on 28 June, between Mercosur member countries and the European Union – after 20 years of haggling.
As far as the auto industry is concerned, once 31 countries agree terms, which will take two more years, a quota regime will be introduced, allowing 32,000 vehicles a year into Brazil on payment of 17.5% import duty. Once that quota is exceeded, the current 35% import duty rate will be maintained for seven years.
In the eighth year, the quota will end as import duty is cut to 28.4% with annual reductions to 21.7%, 15%, 12.5%, 10%, 7.5%, 5% and 2.5% until completely free trade is reached in the accord's 16th year.
The contract includes a 'regionalisation index' (proportion compulsorily sourced either in Mercosur or the EU) of 55% for motor vehicles and 50% for parts.
The EU will gradually reduce tax on parts imported from the South American bloc until zero is reached in 10 years (15 years for items of greater complexity such as engines).
Moraes added: "This historic accord will create jobs, greater trade flexibility and GDP growth and will bring benefits and opportunities for the automotive chain as a whole.
"The new trade deal is already part of the strategic planning of all manufacturers operating in these two trade regions."
Brazil will have an opportunity to develop a more productive infrastructure and reduce indirect cost inefficiency in the value chain.
More details will be discussed by government officials and politicians in this second half of 2019.