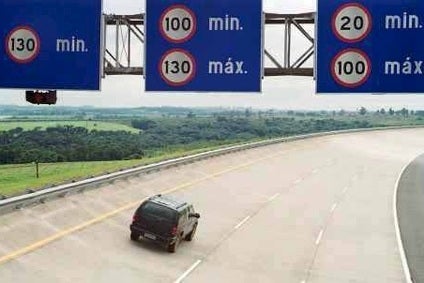 General Motors is increasing spending in Brazil to US$3.84bn (R$ 13bn) in the 2014-2019 timeframe.
The additional $1.9bn (BRl$6.5bn) will strengthen GM's business through the development of a new global Chevrolet vehicle family designed to meet customers' rapidly changing demands, the automaker said in a statement.
The new vehicle family is being developed by a multinational team of engineers and designers assigned to ensure each entry is tailored to requirements of markets such as Brazil, China, India and México. There are no plans to export the vehicles to mature markets such as the United States.
Chevrolet previously announced it was spending $5bn to strengthen its business in those global growth markets.
"This investment plan will allow the Chevrolet brand to renew its vehicle line with a focus on connectivity, safety and fuel efficiency delivered at a compelling value," said Jaime Ardila, president of General Motors South America, whose retirement was announced recently.
Since the last announcement in August 2014, GM do Brasil has begun updating its product line and is about to launch OnStar and the second generation of MyLink which will expand the integration between drivers, smartphones and the cars.
Santiago Chamorro, president of GM do Brasil, said: "This is the largest investment plan ever done by the company in Brazil and demonstrates the commitment to the country and the confidence in the long-term growth potential of the local market."
GM will double the amount of money to be spent locally in the next four years. On average, it will outlay a record BRL$2bn a year in Brazil.