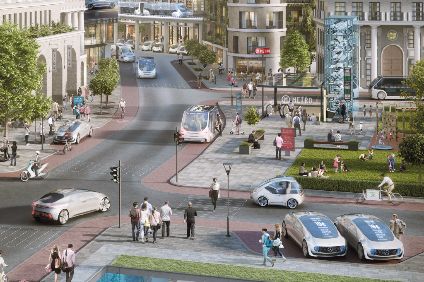 Bosch and Daimler have agreed to set up a development alliance that aims to make a system for fully automated (SAE-Level 4) and driverless (SAE-Level 5) vehicles a reality on city streets – they say – by the start of the next decade.
The objective is the joint development of software and algorithms for an autonomous driving system. The project will marry the vehicle expertise of Daimler with the systems and hardware expertise of Bosch.
It is claimed that the system will create fully automated, driverless vehicles for city driving, yielding benefits that will include improved urban traffic flows, enhanced road safety, while providing 'an important building block for the traffic of the future'.
The two also say the technology will increase the attractiveness of car sharing and allow people to make optimum use of the time they spend in cars. It will also 'open up new ways of being mobile to people without driver's licences'.
The project's main aim is to make a driving system ready for production, as a result of which vehicles will be able to drive completely autonomously in cities.
The idea behind it is that the vehicle will come to the driver, not the other way around. Within a predetermined urban area, people can conveniently use their smartphones to book a car share or an urban automated taxi that comes to them ready to take them to their destination.
According to just-auto/QUBE, software development is becoming a key battleground for the sector. Today's vehicles have up to 170 sensors, 90 ECUs and more than 150 actuators.