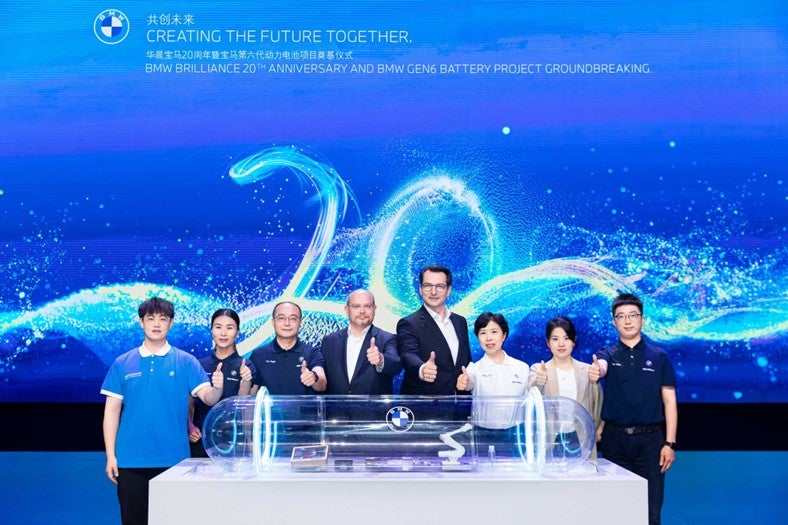 BMW has announced plans to produce its next generation of electric vehicles (EVs), or Neue Klasse, in China in 2026 to strengthen its range in the world's largest EV market.
The majority-owned joint venture, BMW Brilliance Automotive (BBA), will begin production of the new EV range at a factory in Shenyang, Liaoning province. from 2026, following Chinese launch in 2025.
The announcement coincided with the 20th anniversary of the establishment of the joint venture.
BMW also said it would spend CNY10bn (US$1.4bn) on a new factory for its 'sixth generation' high voltage batteries in China with commercial production also set to start in 2026. The company said the battery plant would cover an area of of 240,000 sq m, five times the size of its current battery plant, and create 2,000 jobs.
BMW AG production chief Milan Nedeljkovi said at anniversary celebrations in Shenyang: "Drom a small assembly facility with a limited number of units, our plants in Shenyang have developed into our largest production location worldwide."
BMW has capacity for 830,000 vehicles in Shenyang, making seven model ranges, including BEV, PHEV and ICE vehicles.
Nedeljkovic said: "Integration of the Neue Klasse into our production in China goes hand in hand with construction of a high voltage battery assembly for the next generation of batteries and will make a significant contribution to further electrification of our lineup and, therefore, to our success as a company."
At the event, the company also opened an extension to its Shenyang R&D centre designed to strengthen its e-mobility development capability in China. The new facilities include 19 extra test benches, 17 for e-mobility-related tests. BMW also said it produces electronic components and high voltage batteries for its current EVs at its Dingolfing, Leipzig and Regensburg sites in Germany, as well as in Shenyang. It said, in addition to Shenyang, new assembly sites for sixth generation, high voltage batteries will be added in the next few years in Debrecen, Hungary, San Luis Potosi, Mexico and Woodruff near its Spartanburg car factory in the US.