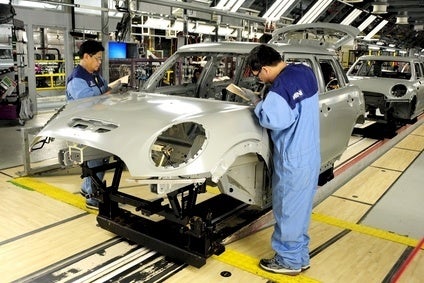 A report on Sky News says that BMW is negotiating a GBP75m funding package with UK government officials that would secure the future production of electric Minis at the company's UK (Oxford) manufacturing plant.
The report said the grant would come from the UK government's Automotive Transformation Fund and that a deal could be finalised 'within weeks'.
BMW announced last year that electric Mini production would be moved out of its Oxford plant to a JV it has in China with Great Wall Motor.
BMW said its hatchback and small SUV electric Minis would be built in China while its electric Countryman would be built in Leipzig, Germany. The BMW plant there has built the i8 and i3 EVs, among other models.
However, the Mini Oxford plant is the brand's largest and BMW has maintained that it will remain at the heart of Mini production.
By 2030, Mini is planning to be all-electric in its customer offering.