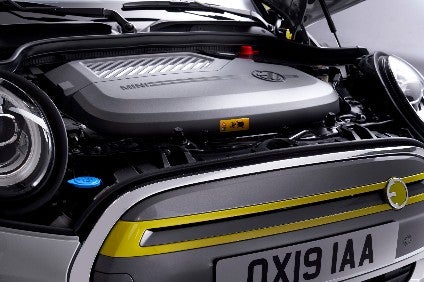 BMW over the weekend insisted its Plant Oxford in England would "remain at the heart of Mini production" despite it moving the manufacture of some of its electric cars to China.
A BBC report noted parent BMW Group said it was going to produce electric cars in China as well as Oxford after it agreed a deal with Chinese manufacturer Great Wall Motor in 2018.
The first electric Mini was built at the city's Cowley plant in 2020 and all models will be electric by 2030 as the UK and the EU ban combustion engine cars.
BMW said its hatchback and small SUV electric Minis would start being built in China while its electric Countryman would be built in Leipzig, Germany. The BMW plant there has built the i8 and i3 EVs, among other models.
A BMW spokesperson told the BBC there would be no impact on jobs in Oxford.
Cowley would build the Mini Cooper three- and five-door hatchback models and the convertible would also be built from 2025.
"This is one of our most important cars and a global best seller, and further signals our commitment to the future. Plant Oxford will remain at the heart of Mini production," the BMW spokesperson told the BBC.
"Oxford plays an important role in the BMW Group's production strategy, with its high degree of flexibility, competitiveness and expertise – also in the area of electromobility. There is no impact on jobs."
Susan Brown, Oxford City Council's leader, told the BBC: "I have sought reassurance from BMW and understand that while BMW is looking to rebalance the production of its Mini range globally as it moves towards being all-electric by 2030, there is an ongoing commitment to the city, building on significant recent investments in the Cowley plant."