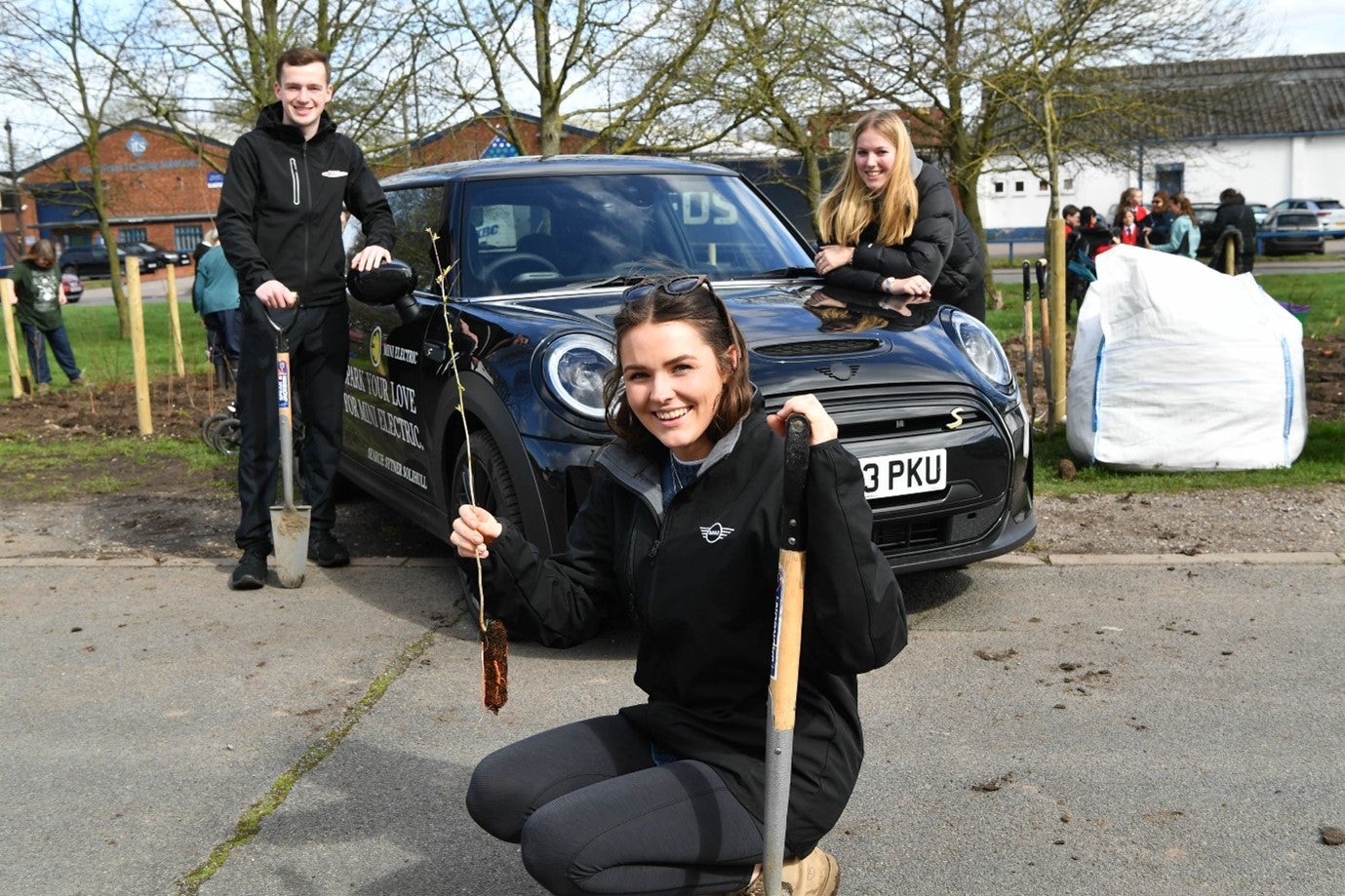 As part of its partnership with Earthwatch Europe, Mini has planted its 14th 'Tiny Forest' near Birmingham, UK.
In total, 8,000 trees have been planted since 2021, covering 2,844 square metres of new forest. Locations have also included the Tolka River Project, a drug rehabilitation programme in Republic of Ireland.
Reflecting on the two-year partnership, Federico Izzo, Director, Mini UK & Ireland said: "I am incredibly proud of the Tiny Forests we've planted so far, the green space they offer communities and their positive sustainable impact."
Each forest is approximately the size of a tennis-court and contains over 600 native saplings. Evidence shows these forests can attract over 500 new animal and plant species within the first three years.
Ben Williams, Senior Project Manager at Earthwatch said: "Our partnership with Mini has been such an exciting journey."
"Together we're making big changes using small spaces. We look forward to where these super tiny, super powerful forests can take us next planting season and beyond."
The latest Tiny Forest has been planted near each of the three Mini UK manufacturing sites, supported by apprentices from Mini Plant Oxford, BMW Group Plant Hams Hall, and Mini Plant Swindon.
Mini says it is excited to continue monitoring the progress of its Tiny Forests, the diverse wildlife they might attract and the ways in which they are utilised by communities throughout the UK and Ireland.