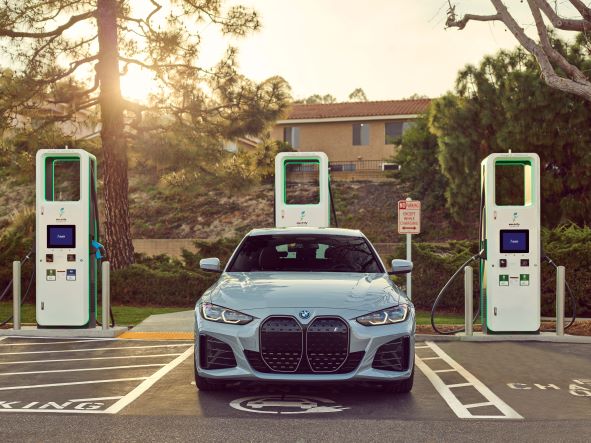 BMW launched a new electric vehicle (EV) charging service in Malaysia in conjunction with local company JomCharge.
EV sales were expected to grow strongly in the next few years from the currently low level, helped by government incentives. In September the government announced it would extend import and excise duty exemptions for EVs until the end of 2024 while also wavering its approved permit fee until the end of 2023.
The deal with JomCharge gives BMW customers access, through BMW Charging, to 100 charging stations in major cities and national highways across the country, helping to alleviate 'range anxiety'. The network includes infrastructure owned by national oil company Petronas' Gentari clean energy division.
BMW Group Malaysia's communications chief Sashi Ambi said in a statement his company "is making ongoing efforts to partner with industry leaders in the charging infrastructure industry". He said an integral part of the automaker's strategy to strengthen in Malaysia's "electromobility" segment was to form strategic partnerships with leading EV charging companies such as JomCharge, ChargEV and Tenaga Nasional.