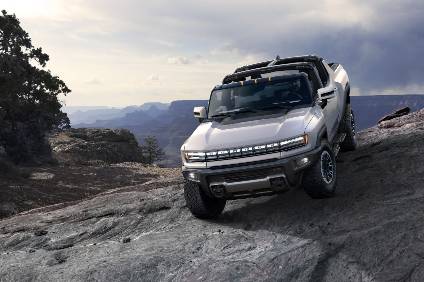 Newly inaugurated US President Joe Biden is expected to order US agencies to revisit fuel efficiency standards, reports in the US say.
The previous Trump administration relaxed the federal corporate average fuel economy (CAFE) standards, requiring 1.5% annual increases in efficiency between 2022 and 2025, versus a much higher 4.7% mandated by the previous Obama administration.
During the presidential election campaign, Biden vowed to "establish ambitious fuel economy standards".
The Detroit News reported that Biden is also directing federal agencies to reconsider Trump's decision to revoke the state of California's authority to set its own auto tailpipe emissions standards and require a rising number of zero-emission vehicles.
The report notes that automakers have pledged to work with Biden on new rules to reduce emissions, but are split over a legal challenge to Trump's effort to bar California from setting emissions rules – preferring a common set of rules across the whole of the US.
Mike Vousden, Automotive Analyst at GlobalData, says that while it is unclear whether Biden's administration will return standards to the level they were under Obama, they will certainly be raised from the level set by the Trump administration.
"While that will increase costs to US auto companies on their combustion-powered vehicles, they are transitioning to electrified vehicles anyway," Vousden says. "On the plus side, they will benefit from greater clarity on future emissions requirements and the greater ease of exporting to markets with similarly stringent regulations."
While tighter fuel efficient standards will encourage automakers to build more efficient vehicles, pushing them away from combustion-powered SUVs and pickup trucks that sell well in NA and have boosted Big 3 bottom lines in recent years, Vousden points out that electrified trucks are coming.
"Automakers will increase the number of electrified models, especially electric SUV and pickup options," he says. "We are already seeing this through the introduction of models including the Ford Mustang Mach-E, the GMC Hummer EV, the Cadillac Lyriq, and the Tesla Model Y and Cybertruck."