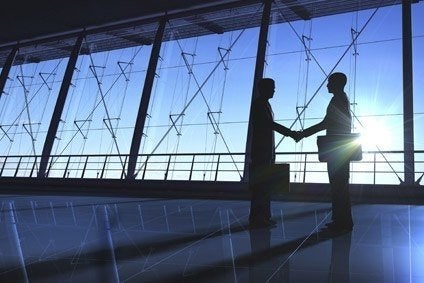 European Union Trade Commissioner, Cecilia Malmström has welcomed the Brussels Parliament's vote backing TTIP recommendations.
The automotive industry in the guise of its European supplier body, CLEPA, believes the Transatlantic Trade and Investment Partnership or TTIP will create huge increases in parts and vehicle exports, as well as significant efficiencies for workforces on both sides of the Atlantic.
The European Parliament insisted any EU-US trade deal must open up American market access for EU firms, but must not undermine EU standards.
To settle trade-related investor-state disputes, a new justice system, run by publicly-appointed judges and subject to scrutiny and transparency rules, should replace private arbitration under the Investor-State Dispute Settlement (ISDS) system added.
Parliament approved its recommendations to European Commission TTIP negotiators by 436 votes to 241, with 32 abstentions.
"[The] vote in Parliament establishes a strong and forward-looking political platform as we continue our TTIP negotiations," said Malmström. "That's my urgent task in the months ahead, and it's clear only an ambitious, comprehensive and balanced agreement which demonstrably delivers jobs and growth in Europe will obtain democratic backing. That is what I am seeking with our US partners.
"The old system of investor-State dispute settlement should not and cannot be reproduced in TTIP – Parliament's call today for a 'new system' must be heard, and it will be. I presented to Parliament far-reaching reform ideas in May. I will now press ahead to flesh these out and transform them into legal proposals, so that these further reforms can be incorporated into Europe's proposals for TTIP.
"I hope the debate has also clarified some of the things TTIP will not do: TTIP will not in any way affect EU public services, nor will it in any way undermine the power of EU or national Parliaments.
"And it will certainly not undercut core EU legislation in areas such as food safety or environmental protection. These fears are unfounded. TTIP is about delivering quality jobs and high standards, and about building a partnership that allows Europe to be a shaper of globalisation, not its passive observer."
CLEPA previously wrote a joint letter to US trade representative, Michael Froman and Malmström, in tandem with the American Motor & Equipment Manufacturers Association (MEMA), urging progress surrounding TTIP be accelerated.
Both supplier bodies point to what they claim would be massive increases in parts and vehicles exports on both sides, as well as significant efficiencies for the 5m and 734,000-strong respective workforces.