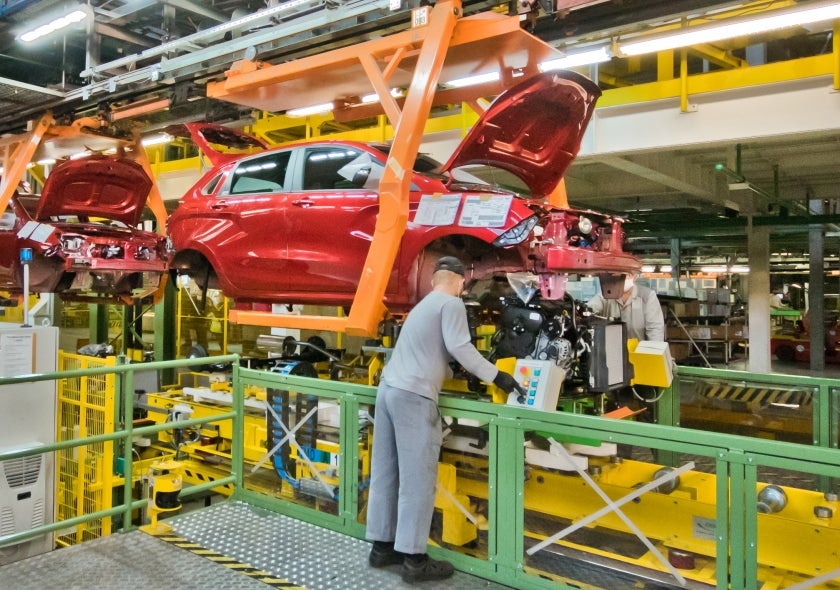 After a period of suspended production due to supply chain difficulties caused by Western sanctions on Russia's economy, AvtoVAZ is reportedly planning to resume output on 8th June, reports say.
Reuters reported that the company said it will resume production of the Lada Granta model from 8th June.
Control of Russia's largest automotive company has transferred from Renault to Russian interests and the main shareholders are now the Russian Federation and the state corporation Rostec. As the Ukraine war continues and with no end to Western sanctions on Russia's economy in sight, AvtoVAZ faces many challenges – operationally and strategically – ahead.
Russia's Minister of Industry and Trade Denis Manturov said recently that AvtoVAZ has much hard work ahead. He added: "The new products will be developed on the Russian platforms, using Russian engineering competencies and with maximum involvement of Russian component suppliers – this is the strategic decision. Its implementation will require total efficiency of the management and the team of the company."
CEO of the state corporation Rostec, Sergey Chemezov also said in a statement: "Lada brand cars are the absolute leaders on the Russian market. The company now faces difficult tasks related to import substitution and the development of promising lineup in new conditions. I'm confident that [CEO] Maksim Sokolov's experience will help the company overcome the external influence, preserve the working team and provide for the development of the Lada brand and the whole passenger car industry as strong and independent industry of the country".
New AvtoVAZ CEO Maksim Sokolov said: "In the difficult conditions of external influence and sanctions pressure, I consider the company's headcount preservation, job providing and the fulfillment of social commitments to employees as the primary objective. We will step-by-step develop engineering competencies and make import substitution. The main goal for us is to develop the suppliers' base as soon as possible – first of all, Russian ones, many of which are located in the Samara region and in the Volga Federal district."