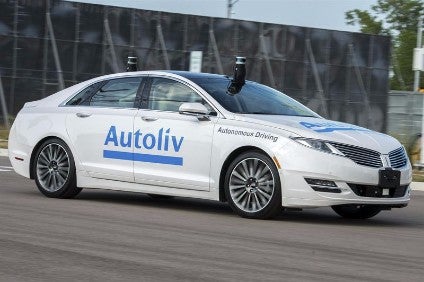 Autoliv reported fourth quarter organic sales up 18%, which was 15% better than global LVP growth of 2.3%.
Profitability improved thanks to price increases, cost reductions and volume growth.
Operating income improved 32% and operating margin improved to 9.8% from 8.2% with adjusted operating margin improving to 10.0%, despite continued adverse market conditions, including raw material cost increases, broad inflationary pressure and volatile LVP.
Q4 net sales rose 10% to US$2,335m and 7.4% to $8,842m for the full year.
Operating income rose 32% to $230m in Q4 but dipped 2.3% to $659m for the full year.
Mikael Bratt, president & CEO, said: "In 2022, we faced the worst cost inflation seen in three decades, which initially significantly impacted our profitability. Through aggressive price adjustments, we managed to gradually offset this raw material cost inflation and profitability was restored towards the end of the year.
"In Q4 2022, profitability recovered significantly. This was made possible through extensive customer discussions initiated early in 2022 that resulted in price increases to compensate for high raw material cost inflation.
"We expect an increase in overall product launches in 2023.
"Our FY2023 indication is an organic sales growth of around 15% and an adjusted operating margin of around 8.5-9%, with Q1 2023 adjusted operating margin around 5%."