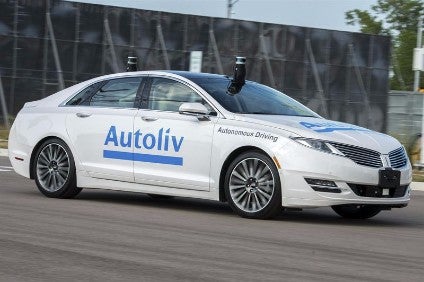 Safety equipment specialist Autoliv said third quarter sales rose 25% year on year to US$2.2bn with year to date sales up 6.5% to $6.5bn.
Q3 operating income rose 72% to $171m but fell 14% to $429m YTD.
President & CEO Mikael Bratt said in a statement: "Despite the challenging macro environment, our third quarter performance enables us to update our full year 2022 adjusted operating margin indication towards the upper end of the 6%-7% range.
"Our actions initiated earlier in the year are now delivering results, especially our price adjustments to compensate for the inflationary pressures and our cost reduction activities.
"I am pleased that we achieved a strong recovery in the third quarter, delivering record sales for a third quarter and increasing the adjusted operating margin to 7.5% [from 5.6%] despite adverse FX effects of almost 2pp and challenges from inflationary pressure and high call-off volatility.
"This is an important step towards our medium-term targets. We also achieved another strong organic sales outperformance versus [global light vehicle production, despite an unfavorable regional LVP mix development."