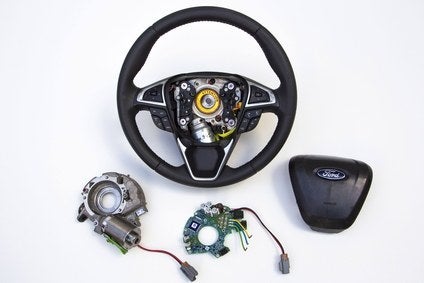 Platform hardware and software supplier Aptiv said first quarter 2022 revenue rose 4% to $4.2 billion following growth of 9% in Asia (which includes 14% in China), 7% in North America and 24% in South America, partially offset by a decline of 5% in Europe.
Net income of $73 million and earnings of $0.27 per share compared with $279 million and $1.03 a year earlier.
Operating income was $324 million versus $474 million.
"We had a strong start to the year, delivering better than expected growth in the first quarter, underscoring the strength of our product portfolio in an otherwise challenging environment," said Kevin Clark, chairman and chief executive officer.