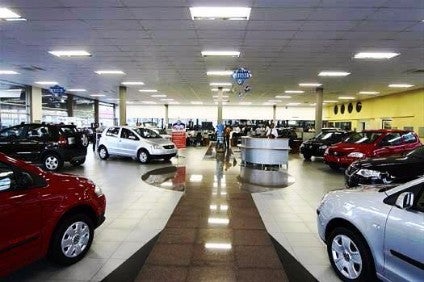 The Brazilian auto industry's results at the end of August for the three main indicators – domestic sales, production, and exports – point to a recovery with no expectation of a reversal.
Compared to last year's first eight months, domestic sales (of both passenger cars and light/heavy commercial vehicles) were up 5.3% year on year, production rose 25.5% and exports soared 56.1%.
However, the domestic market sales rise still has much room for improvement because the August 2017 daily sales average was only 9,415 units. Once the pace passes 10,000 vehicles daily, it can probably comfortably be concluded growth will henceforth be self-sustaining.
In addition, because exports are growing at a rate far beyond that expected, that should bring back many lost factory jobs and eventually feed into boosted local demand.
Automakers association Anfavea has revised this year's forecasts up – now predicting domestic market sales will rise 7.3%, production 25.2% and exports 43.3%.
After a three year slump that saw sales plunge almost 50%, a bounce-back was bound to happen eventually. Without the succession of political upheavals that delayed economic reforms – only partially implemented until now – results could have been far better.
In neighbouring country and auto trading partner Argentina, the domestic market expanded 30% year on year in the January-August 2017 period following course changes for the domestic economy.
Sales are also likely to get a boost from convergence of the two countries' regulations. Argentina has now decided to adopt the same 2020 date (previously 2018) for simultaneous adoption with Brazil of ESC in newly-designed vehicle models and 2022 for every car on sale.
Given that Brazil and Argentina buy and sell vehicles from each other, it would be really helpful if both adopted common safety, fuel efficiency and emissions regulations.
The Brazilian programme Rota (Route) 2030, due to be announced in a month, could well be a starting point for this.
With combined production of five to six million units yearly expected within five to six years, Brazil and Argentina would reach a considerable production scale and could export to Latin America (and other continents) at competitive prices and quality compared to other exporting countries.
According to Anfavea, it would be perfect if Brazil could sustain the dollar exchange rate in coming years in the BRL3.2 to 3.4 range (BRL3.14 at the time of writing) in order to be able to offer attractive export prices.
Such an exchange rate would allow the country to import cutting edge components at sensible prices for installation in locally made vehicles.
To impose modernisation without technical and market criteria was one of the errors of the first Inovar-Auto programme which ends, as planned, next 31 December but not without scrutiny by the World Trade Organisation in a lengthy process.