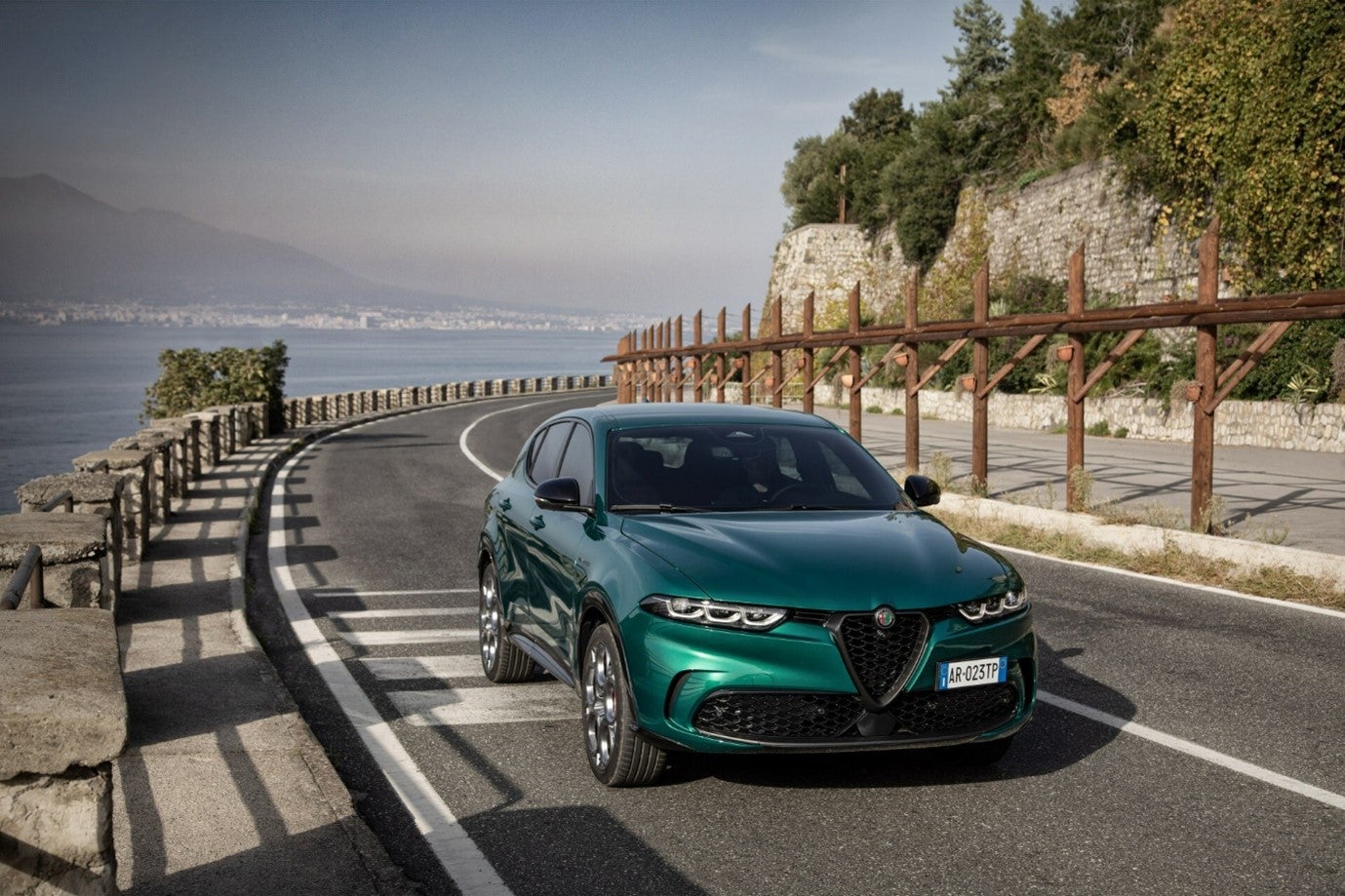 The first electrified Alfa Romeo, the 2024 Tonale, has arrived in the US after undergoing final EPA testing.
Alfa Romeo's first plug-in hybrid has an electric range of 33 miles and a MPGe rating of 77, the company says.
The Tonale boasts a total range of 360 miles when fully charged.
It has a combined fuel economy of 29 MPG.
Incorporated into the advanced powertrain system is a 1.3-litre MultiAir turbocharged four-cylinder 180hp engine.
Mounted on the engine is a high-voltage Belt Starter Generator for increased fuel efficiency and the facilitation of smoother drive cycle transitions.
Powering the vehicle is a 15.5-kWh lithium-ion battery that operates in conjunction with a 90-kW electric motor on the rear axle. The motor delivers 184 lb.-ft. (250 Nm) of torque from 0 rpm.
Total output is claimed to be a "best-in-class" 285hp and 347lb.-ft (470Nm) of torque.
In February 2022, Alfa Romeo claimed the Tonale was the "first car on the market equipped with a NFT (non-fungible token) digital certificate." Utilising blockchain technology, the NFT serves as certification of purchase. The token "evolves" to reflect the vehicle's usage and ensures the protection of the car's residual value.