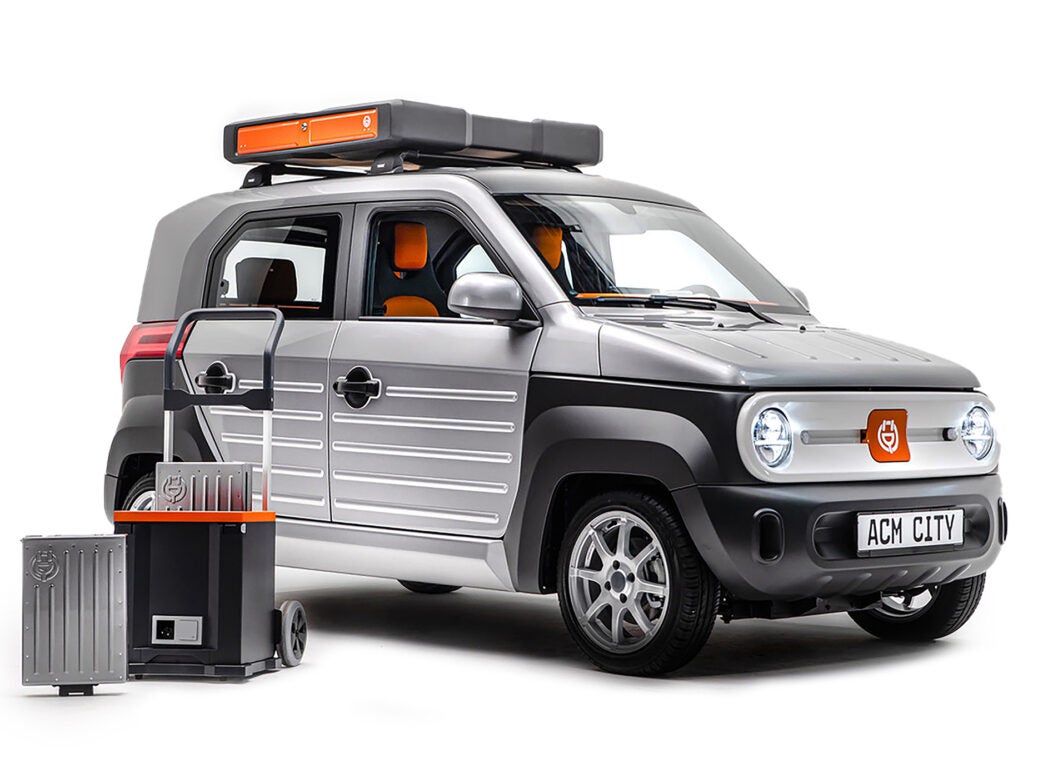 Adaptive City Mobility has entered into an agreement with a business unit of Magna to provide the first phase of the series engineering development for the ACM City One.
The announcement signals the next step in Adaptive City Mobility bringing its vision of the second wave of e-mobility – universal access to affordable electric vehicles – to fruition.
The collaboration will advance further concept development of the ACM City One vehicle as Adaptive City Mobility takes the next step towards mass production.
To date, ACM and Magna have worked together on production and engineering feasibility, while in April 2021, they cooperated on the first phase of series development of ACM's vehicle as a global M1 class solution for affordable electric mobility.
ACM says the development agreement is significant as it works to bring a solution to the global challenge of lacking grids for fast charging, with serial production anticipated to start in 2023.
The energy solution of ACM City One combines home charging and swappable batteries to range-extender swappable batteries.
The modular design of the City One, which can be converted from a car to a van in two steps, can carry either up to four passengers next to the driver or loads of up to 1,450 litres in volume (on a Euro pallet with mechanical operations if desired).
This is combined with the vehicle's operation systems, which allow for home charging combined with a battery changing system.
Fleets are supported by an integrated B2B pool-sharing platform that optimises vehicle use and ensures 24/7 energy supply for operators. Each vehicle is connected with an operator platform, which controls individual vehicles.
"We are thrilled to take this significant step forward in bringing the ACM City One to launch with the support of Magna," said ACM founder and CEO, Paul Leibold.
"We look forward to bringing the expertise and capabilities of this leading complete vehicle supplier to bolster our mission of making electric transportation truly accessible on a global scale."
Magna is the latest supplier to join Adaptive City Mobility for the series development of the City One.
Magna is a part of a network economy approach created by ACM, which will bring together industry players; which, to date, include Porsche subsidiary, MHP and automotive executive, Karl-Thomas Neumann.